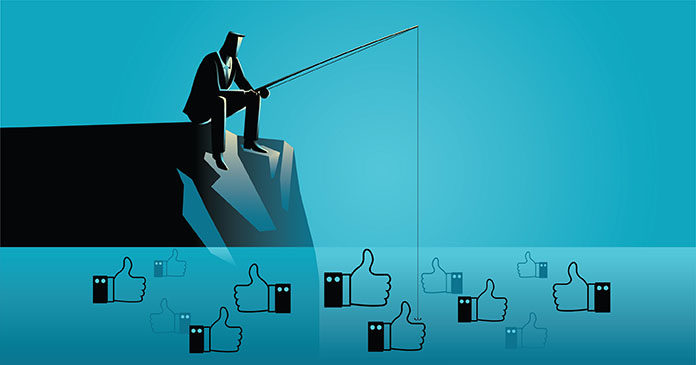 Michael Fertik, founder and executive chairman of Reputation.com, is credited with pioneering the field of online reputation management. He created Reputation.com in 2006 with the belief that people and businesses have the right to control and protect their digital privacy and reputation.
Fertik saw a vision of a better internet. "Instead of just treating people like products, what if we actually listened to humans on the internet? You should be the subject of the internet, not the object, and that's why I started the company," Fertik said in April.
Reputation.com has enterprise customers across nearly 80 industries, including three of the top five property management companies, he said, listing Greystar, the Bozzuto Group and AvalonBay Communities, Inc.
The apartment sector represents around 20 percent of Reputation.com's clients. "It's a big industry and very much a focus of ours," Fertik said.
In April, 2017, the Bozzuto Group was recognized by ORA Power Rankings as the company with the best online reputation of those on the National Multifamily Housing Council's list of the country's 50 largest apartment managers. Apartment REIT AvalonBay Communities came in second in the 2017 ORA ratings and Greystar rejoined the top 10 rankings from 2015, with a score that increased by 14 percent from 2016 to 2017.
Around 90 percent of apartment seekers visit multifamily communities online first. Reputation.com provides a platform that helps apartment companies capture and enlist their voices to drive better business performance and deliver quality customer service.
The company enables its clients to conduct surveys and encourage customer reviews that give them a boost in online listings.
"One of the things that our customers really love is the ability to request reviews and, by requesting reviews of all customers to get a more representative picture of tenant experience, they tend to drastically improve their average star ratings," said Fertik.
Reputation.com provides its multifamily users the ability to send out those review requests by email and text messaging to all renters and ensures that all business listings are complete and accurate, which helps properties rise above the competition in local searches.
"And, we have a very terrific and easy to use intuitive ticketing system to triage various issues," he continued. "It's a system that allows our customers—property managers, for example—to follow up on comments, complaints and feedback, making sure they get to a place where the customer's satisfied."
In addition, Reputation.com features sentiment analysis, a very sophisticated technology, he said.
Review management and monitoring of reviews on Google, Facebook and hundreds of review sites are facilitated by a centralized dashboard through which users are able to stream reviews to apartment communities' websites, helping to build customer confidence in service quality.
Reputation.com's social suite, built specifically for large, multi-location brands, scales across a multitude of locations for effective community management, publishing, social listening and advertising campaigns.
By providing the ability to create, curate and approve best content and manage it all in a central library, package content into local, regional or interest-based campaigns, and plan and schedule posts for maximum impact, the Reputation.com platform helps users promote the best posts and customer success stories to drive awareness, visits and leads.
"Like an iPhone, the platform was designed for ease of use," said Fertik. "You can use it right out of the box. It's designed for people at every part of the organization, from the CEO to the frontline sales person, the office manager and the property manager," he said.
Reputation.com's customers represent tens of billions of dollars of commerce flowing through its system, and hundreds of billions of market cap, he said.
"And, they rely on our system every day, all day, 24/7, and that means our stuff is important and we know it is because our customer behavior tells us that it is and that's a sure sign," said Fertik.
Chatmeter
When founder and CEO Collin Holmes launched Chatmeter in 2010, he started with a small business model, which proved unsuccessful, but allowed him to understand the market and perfect his product.
He pivoted the business toward enterprise in 2013. "Now the business is targeted toward people that have a minimum of 50 locations and we sell that on a direct sales basis," he said, explaining that Chatmeter also has an indirect sales channel composed of resellers and agencies.
The bread and butter of Chatmeter's local brand management for multifamily is review and listing management, he said in April.
The platform provides features through its dashboard that include daily email alerts when new online reviews appear on local search and review sites.
The dashboard also provides the ability to take notes on reviews, images and listings and tracks the chatter across the social web, analyzes sentiment, highlights issues to address and provides access to participate in ongoing conversations online.
While positive reviews can encourage prospective renters to visit a property and boost rankings on sites like Yelp and ApartmentRatings and negative reviews often do the opposite, images can be even more damaging than a bad review, said Holmes.
"If I see mold, I'm not going to go there. If I see the pool hasn't been cleaned in months, I'm going to move on to the next listing, the next apartment community," he said.
Chatmeter added Pulse last year to the platform's offerings, to help users recognize problem trends like mold or swimming pool algae through sentiment analysis.
"Traditionally, sentiment analysis is a very difficult thing. You've got slang, you've got people abbreviating and not speaking in full sentences. So, usually you see about a 70 percent accuracy rate, but we're seeing closer to about 85 percent accuracy rate in sentiment interpretation," Holmes said of the product the company designed internally.
"In essence, we're taking thousands of not just reviews, but the sentences themselves, and breaking up all those customer experiences, so that we can tell a property, 'Your biggest issue is dirty bathrooms,' or 'You need to fix mold at these locations,'" he said, adding that Pulse provides a sense of an overall trend without requiring a manager or property owner to read a thousand reviews.
Chatmeter also keeps track of how people like property managers are responding to reviews.
Sometimes they can get defensive and start an argument online, so monitoring employees' responses is important to ensure they're following company policy and responding in a timely manner, which can be accomplished via Chatmeter's dashboard, he said.
Another problem common to the multifamily sector is that property names change frequently through sales or a change of property management. Chatmeter's listing management component makes sure that listings are up to date and that crucial information is accurate.
"Consistency of name, address and phone number has a big effect on your rankings and determining whether you're going to be on page one for search results because about 50 percent of the search engine algorithm is driven around consistency of that information," Holmes explained.
Chatmeter provides clients with extensive training and support. On-boarding specialists help new clients with dashboard setup and other technical issues and "success managers" conduct training sessions.
Training also includes instruction in the importance of review management.
Meanwhile, the company's engineering team continues to roll out new features like workflow and case management, designed to help properties prioritize what needs to be done to effectively manage their online presence and reputation.
Those tools will allow users to assign tasks like responding to reviews and updating phone numbers and also measure employee performance.
"Think of it like a CRM (customer relationship management) tool for property managers to engage with both residents and prospects," Holmes said.
SOCi
Afif Khoury, CEO of the social media marketing platform SOCi, created the company because he believed that a local business' social media page was going to be much more valuable to it than its static website.
"A website typically is written once and seldom updated and a company will spend a lot of effort and money trying to drive customers to it," he said. "Whereas, your social site is a living, breathing extension of your business. It's a conversation that stays up all night and it's sitting on the world's largest word-of-mouth super platforms," Khoury said.
He and his team built SOCi (pronounced so-shee to reflect its social media focus, with the i referring to intelligence) because they saw a day when it wasn't just big brands doing social media as they were in 2012, when the company launched.
"In 2012, Facebook was just going public. It reported that it had four million businesses on social media. We felt like every one of those businesses, especially the national brands, was going to go get a page for their local businesses, that every small and medium-sized business and every property manager and every apartment building and every everything was going to have a page," Khoury said, adding that today there are more than 80 million Facebook pages.
That was the environment he and his team were trying to solve—how would a property management group, for example, manage the social media issues of multiple properties, each of which has four social media pages and another four reputation pages. A company with 100 properties to manage could be faced with 800 pages to monitor daily, he said.
"That's specifically what SOCi saw. It's that complicated work flow, that complicated problem of managing social media effectively at scale," he said.
It's that ability to scale that separates SOCi from the competition, said Khoury, explaining that the company's target customers are businesses that need to manage hundreds or thousands of pages.
Last year, SOCi added RepHub to its features to further facilitate management of a company's reputation.
When individuals go to Facebook, they generally go there to converse. They wouldn't go to Yelp or TripAdvisor to talk to each other, he said.
A business, on the other hand, has conversations with its customers, both potential and actual, on social media, as well as on review publisher and reputation sites, he continued.
"Therefore, it was prudent for us to not just solve how to have those conversations on social media, but how to extend that so they can have those conversations seamlessly in our platform on any place that they are being spoken to or about, including all the reputation sites," said Khoury.
The second layer of SOCi's differentiation from its competitors is in the intelligence, he continued.
Simply aggregating and presenting data isn't enough today. Now it's important to help users understand what to do with that data and to elevate the most important to the top, he said.
"SOCi does a lot of really smart things that are even patent pending, things like scoring content, so we can tell you what the best content is and when the peak times are to post to every single page," he said.
If a client wants to post an article across 100 Facebook pages, one click of the button on SOCi's dashboard will reveal peak traffic for each of the 100 pages and drop them at that peak time.
SOCi's dashboard also provides actionable data. "When you haven't responded to something in the last three days, we alert you of that. We tell you who your core demographic is and where in the country you're getting the most engagements, so you can look at that location and say, 'What are they doing?' and elevate that," said Khoury.
About one third of SOCi's platform users are multifamily companies that include Greystar, Pinnacle, Waterton and Fogelman Management Group.
"We have a number of different ways that our customers use us. We have the social media solution, a reputation management solution and a growth and ad solution. Some of our customers might use social and some of them might use our reputation management," he said,
"Other SOCi customers use everything SOCi has to offer to get a fully unified experience and maximum benefit from our powerful tools," Khoury said.