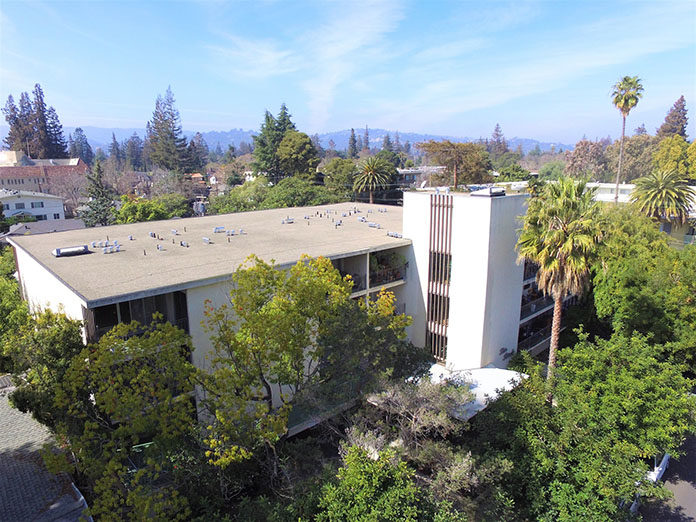 Levin Johnston, a division of Marcus & Millichap and one of the top ten multifamily brokerage teams in the U.S., has directed the $13.6 million acquisition of 10 Birch, a 27-unit multifamily community located in the highly sought-after Mount Carmel neighborhood of Redwood City.
Levin Johnston represented the buyer, a private investor, in the acquisition. The seller, also a private investor, was a long-time owner of the property.
"As a unique investment opportunity in a top-performing market, 10 Birch is a trophy asset that is a perfect fit for an experienced multifamily investor," says Adam Levin, Senior Managing Director of Levin Johnston. "When the property went to market, it immediately attracted a high volume of investor interest. Drawing upon our deep local knowledge and strong connections, we were successful in getting our buyer's offer in front of the seller and negotiating a transaction that surpassed the competition and was beneficial to both sides."
The asset is situated in the highly-coveted Mount Carmel neighborhood near downtown Redwood City, with accessibility to the San Francisco International Airport and several of the country's top tech employers.
"Redwood City is located on the Peninsula, providing strong market fundamentals and renter demographics," states Robert Johnston, Senior Vice President of Levin Johnston. "The property is near several major highways and transportation hubs, offering an easy commute to major companies such as Google and Oracle."
The buyer plans to perform extensive renovations to the exterior of the property as well as a full interior remodel on each unit.
"This is a distinct value-add opportunity for our Client," says Johnston. "By improving the asset, there is an opportunity to increase NOI and create a high-quality rental opportunity for the region's highly educated renter base."
The property is located at 10 Birch Street in Redwood City, California.
---
About Levin Johnston
Levin Johnston is one of the top multifamily brokerage teams in the U.S. specializing in wealth management through multifamily and commercial real estate investments. With a focus on growing and sustaining wealth for each and every Client, the Levin Johnston team is expert in investment sales and acquisitions, value-driven asset management, 1031 exchanges, and ongoing advisory services. Since its inception, Levin Johnston has directed more than $2 Billion in transactions, resulting in stable risk-adjusted returns for investors throughout the U.S. Levin Johnston is part of Marcus & Millichap's Palo Alto office.