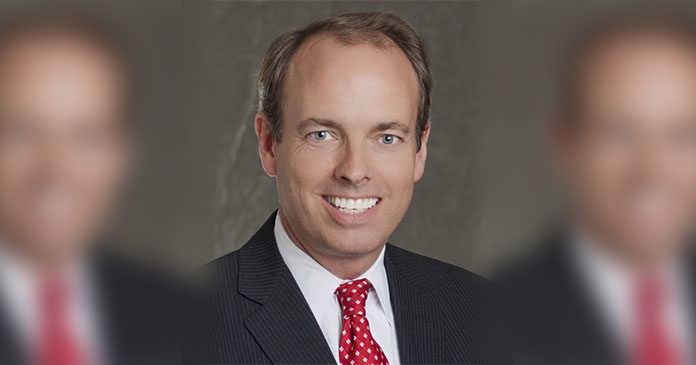 Mortgage Bankers Association (MBA) Chairman David Motley, CMB announced today that Robert D. Broeksmit, CMB has been selected President and CEO, replacing David H. Stevens, CMB, who announced last October that he would retire in September, 2018.
Broeksmit, who has spent his entire 33-year career in the mortgage industry, joins MBA from Treliant Risk Advisors, a financial services consultancy where he has been serving as President and Chief Operating Officer. Prior to joining Treliant in 2011, Broeksmit held a collection of senior leadership positions in mortgage banking, including as President of B.F. Saul Mortgage Company and Executive Vice President of Chevy Chase Bank. He also served as a Vice President at Prudential Home Mortgage.
"We are thrilled to have Bob Broeksmit as the next leader of MBA," said Motley, President of Colonial Savings in Ft. Worth, TX. "MBA has never been stronger, and we have full confidence that Bob is the right person to take MBA to even greater heights. He brings with him decades of industry knowledge and leadership experience at a time when our industry is facing great change and disruption."
Broeksmit is a Certified Mortgage Banker (CMB) who has also been active in financial services trade associations, previously serving on MBA's Board of Directors and as Chairman of MBA's Residential Board of Governors. He also served as Chairman of the American Bankers Association's Mortgage Markets Committee.
"I've known Bob for over a decade, and he is an excellent choice to lead MBA. Bob brings a deep understanding of how the industry works and understands the needs of our membership," said Dave Stevens. "It has been my honor to work with MBA's members and the great team at MBA these last seven years, and I look forward to working with Bob to ensure a seamless and successful transition."
"I have worked in mortgage banking since the mid-'80s and am honored and humbled to be selected for this role," said Bob Broeksmit. "Our industry, particularly on the residential side, is facing headwinds, and I look forward to working with the MBA team to address all business, legislative, and regulatory issues ahead of us to ensure the residential, commercial, and multifamily real estate markets remain healthy and vibrant."
"Finally, I want to thank Rodrigo Lopez and the search committee for their tireless work over the last eight months," concluded Motley. "It was an exhaustive, national search and they found us the ideal candidate to lead MBA into the future."
Broeksmit was identified by a search committee of 12 volunteer MBA members, chaired by MBA immediate past Chairman, Rodrigo Lopez, and assisted by Spencer Stuart, a leading global executive search and leadership advisory firm. MBA's Board of Directors ratified the search committee's recommendation at its meeting today. Broeksmit begins on August 20, 2018 providing several weeks of collaboration with Stevens to ensure a smooth transition.
---
About Mortgage Bankers Association
The Mortgage Bankers Association (MBA) is the national association representing the real estate finance industry, an industry that employs more than 280,000 people in virtually every community in the country. Headquartered in Washington, D.C., the association works to ensure the continued strength of the nation's residential and commercial real estate markets; to expand homeownership and extend access to affordable housing to all Americans. MBA promotes fair and ethical lending practices and fosters professional excellence among real estate finance employees through a wide range of educational programs and a variety of publications. Its membership of over 2,300 companies includes all elements of real estate finance: mortgage companies, mortgage brokers, commercial banks, thrifts, REITs, Wall Street conduits, life insurance companies and others in the mortgage lending field.