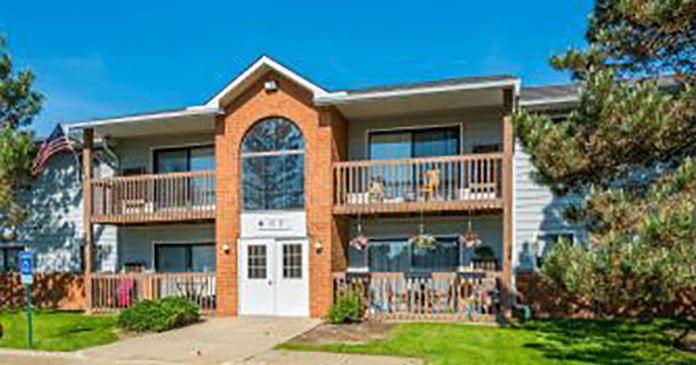 Institutional Property Advisors (IPA), a division of Marcus & Millichap, announces it has been awarded the exclusive listing for a core-plus multifamily property and two value-add investment properties totaling 1,837 units in suburban Cleveland. The assets are being offered on an individual basis, free and clear of debt encumbrances. The price is open bid.
"This is truly a once-in-a-generation opportunity to acquire high-quality sizeable assets in great locations from the original developer," says Michael Barron, IPA senior managing director.
Barron, IPA senior managing director Daniel Burkons, and IPA senior director Joshua Wintermute are representing the seller, a Cleveland-based partnership. The properties are: Tamarac, a 642-unit property in Willoughby; The Hamptons, an iconic 633-unit mid-rise community in Beachwood; and Deer Run, a 562-unit asset in Twinsburg.
Tamarac is situated near the Lake Erie coastline, 20 miles from downtown Cleveland and close to the office and industrial parks that line Route 2 and Interstate 90. Constructed between 1990 and 1996, the property, along with most apartment product in the submarket, is perennially above 97 percent occupancy. With an average rent $400-$700 below that of its Class A competitors, Tamarac is ideally positioned for a new owner to add significant value through a unit and amenity improvement program.
The Hamptons is a true in-fill, resort-style, luxury community located in the heart of Beachwood, Northeast Ohio's highest rent suburban submarket. The property lies just off Interstate 271, adjacent to Beachwood Place, Cleveland's highest-end, enclosed shopping mall, anchored by Saks Fifth Avenue and Nordstrom. The Hamptons was constructed between 1969 and 1973, and has been impeccably maintained throughout the years. During the past decade, ownership has invested well over $20 million in physical upgrades. With a current in-place average rent of $1,443, The Hamptons is one of the lowest-priced options in the area.
Deer Run is ideally located on State Route 91, minutes from Interstate 480, offering a fast commute to both Cleveland and Akron's major employment centers. With 43 percent of its units constructed as single-story ranch-style apartment homes, Deer Run offers one of the most attractive physical plans in the market. Built between 1987 and 1992 the property has average monthly occupancy of 98.2 percent over the past five years. Significant operational upside exists through the implementation of revenue management software and utility reimbursements in line with its competitive set. Further upside can be achieved by constructing a clubhouse and upgrading unit interiors.

---
About Institutional Property Advisors
With a network of senior-level investment advisors located throughout the United States, Institutional Property Advisors (IPA) is qualified to meet the needs of institutional and major private investors. IPA's combination of real estate investment and capital markets expertise, industry-leading technology, superior support services and acclaimed research offer customized solutions for the acquisition and disposition of institutional properties and portfolios.