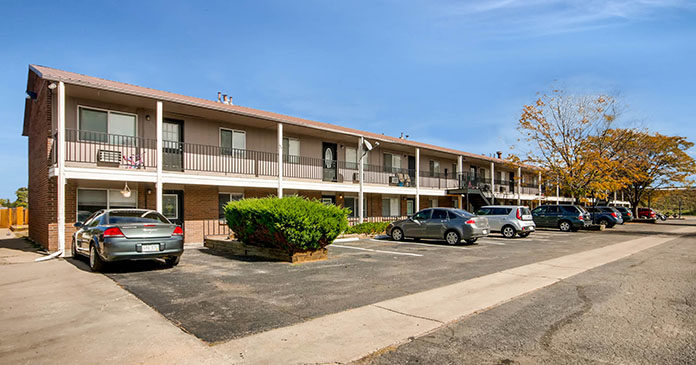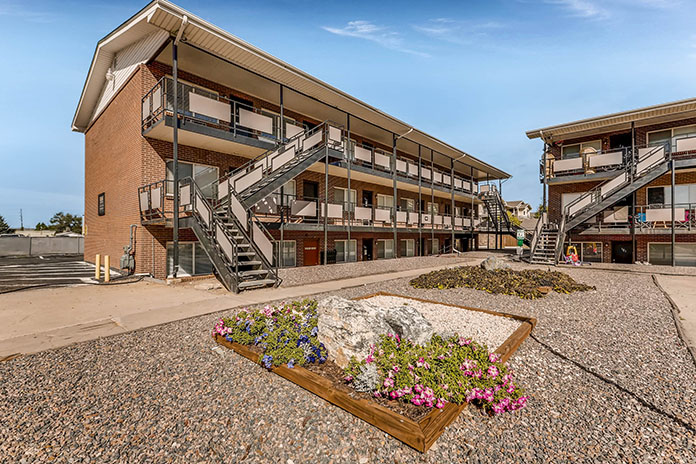 Transwestern today announces it brokered the sale of two multifamily properties totaling 76 units for a combined $9.5 million, a record-setting price in Brighton for vintage assets. Senior Vice President Tom Wanberg and Vice President John Blackshire represented the seller, Brighton Terrace Apartments LLC, in the transactions.
Crestone Apartments and Phoenix Apartments were purchased by 29th Street Management LLC. Crestone, a 40-unit apartment complex at 55 – 65 N. Kuner Road, was built in 1972 and has a mix of one-, two- and three-bedroom units ranging in size from 515 square feet to 895 square feet. Phoenix, a 36-unit apartment complex at 101 – 151 W. Egbert St., was built in 1962 and offers spacious two-bedroom units. Both communities are located near the rapidly growing Denver International Airport Workforce Center.
"Based on the buyer's thoughtful improvements to previously acquired properties, we are excited to see how 29th Street Management transforms these assets," said Wanberg.
He continued, "This record-setting price for 1970s product in Brighton affirms the strength of the multifamily market in 2018. No longer are we just seeing top prices in the core areas of Denver; rather, investors are moving into outlying areas seeking value-add opportunities."
---
About Transwestern
Transwestern is a privately held real estate firm of collaborative entrepreneurs who deliver a higher level of personalized service – the Transwestern Experience. Specializing in Agency Leasing, Tenant Advisory, Capital Markets, Asset Services and Research, our fully integrated global enterprise adds value for investors, owners and occupiers of all commercial property types. We leverage market insights and operational expertise from members of the Transwestern family of companies specializing in development, real estate investment management and research. Based in Houston, Transwestern has 35 U.S. offices and assists clients through more than 211 offices in 36 countries as part of a strategic alliance with BNP Paribas Real Estate.