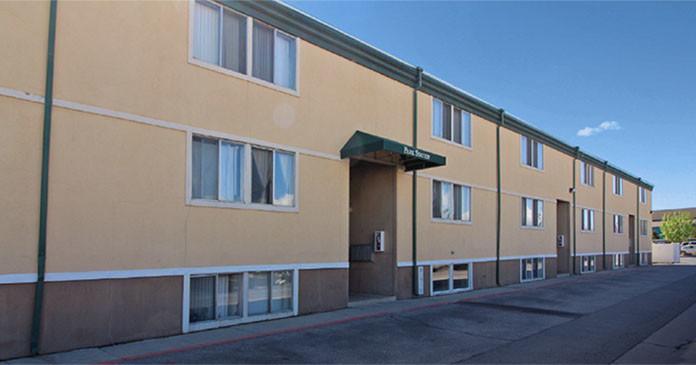 A subsidiary of Alpha Wave Investors, LLC (Alpha Wave), a private equity investment firm specializing in opportunistic and value-add multifamily and hospitality assets in the Western U.S., has acquired Park Station Apartments, a 94-unit multifamily property in the Salt Lake City submarket of Midvale, Utah.
This is the third multifamily property the firm has acquired in the greater Salt Lake area within the past nine months – a strategy that is well-aligned with the firm's focus on acquiring value-add properties in high-growth secondary markets, according to Jordan Fisher, a Founding Partner of Alpha Wave.
"We are bullish on the Salt Lake City market based on its strong growth fundamentals," says Fisher. "While most people think of tech hubs only in coastal states, Utah's 'Silicon Slopes' is in fact a giant in the technology industry, with a large startup ecosystem that includes Ancestry.com, Domo and Pluralsite. In addition, major firms such as Adobe and eBay maintain a large regional presence."
Fisher notes that the Overstock.com and ZAGG corporate headquarters are within one mile of Park Station Apartments, which is well-located off Interstate 15 and adjacent to a TRAX light rail station, providing residents ease of access to employers throughout the metro area.
"The Salt Lake City region has experienced some of the highest rates of salary growth in the country over the past several years," continues Fisher. "Utah is poised for significant future growth, with the state's population expected to double by 2065, positioning multifamily investments for long-term success. Further, the market has long garnered a strong reputation for being business-friendly, consistently ranking within Forbes' top three Best States for Business."
In addition to strong market fundamentals, Alpha Wave was attracted to this property based on its significant upside potential, according to Fisher.
The firm will invest approximately $1.5 million in capital improvements to the property, including the addition of a pool, fitness center, and leasing office.  Alpha Wave will also address deferred maintenance and renovate exteriors and interiors, including adding washers and dryers to each unit.
"There is a tremendous opportunity for value creation in this asset," says Fisher. "The property was originally constructed with 96 units, but two were converted into a leasing office and laundry room. We will restore these to their original purpose as revenue-generating apartments and utilize the existing greenbelt in the center of the property to introduce new community amenities in a park-like setting."
Constructed in 1974, Park Station Apartments offers two-bedroom, one-bath floorplans and easy access to local employment and several entertainment and shopping options. The property is located at 7155 High Tech Drive #3 in Midvale, Utah.
The asset is in close proximity to Alpha Wave's other Salt Lake City properties – Commons on 2nd and Landing Point – enabling the firm to amass economies of scale and improve efficiencies in ongoing management.
"We plan to continue to grow our investment in Salt Lake City through strategic, value-add multifamily and hospitality acquisitions," says Fisher.
The firm is actively investing in Salt Lake City, Las Vegas and Tucson.
Alpha Wave acquired Park Station Apartments from a Northern California-based private investor in an off-market transaction.
Brock Zylstra and Danny Shin of Marcus and Millichap represented both the buyer and seller in this transaction.
David Walkin of Meridian Capital Group arranged acquisition financing for Alpha Wave. The loan was provided by Texas-based ReadyCap.