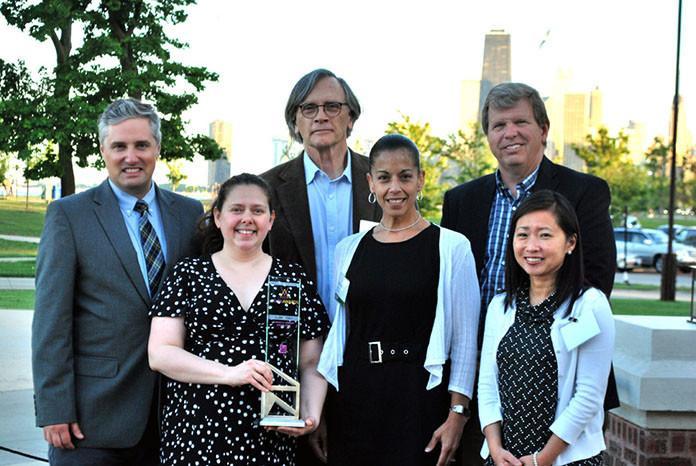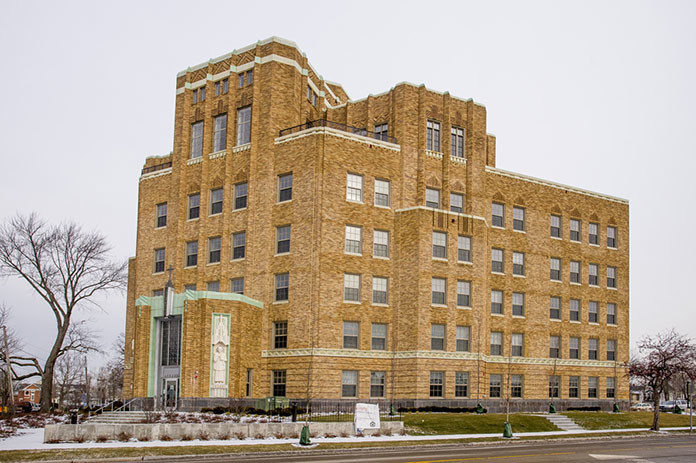 Evergreen Real Estate Group today announced that Aurora St. Charles Senior Living, the developer's recently completed senior housing community in Aurora, Ill., has been named the recipient of an Urban Land Institute (ULI) Chicago 2018 Vision Award in the "Historic Art Deco" category. Completed in December 2016, the adaptive reuse project was one of 10 winners honored recently at a ceremony that recognized visionary developments, programs and professionals in the land use and development fields throughout the Chicago area.
Celebrating its seventh year, the ULI Vision Awards honor projects and programs that reflect creative development practices, inventive partnerships, sharing of resources, imaginative problem solving and visionary ideas contributing to the growth of vibrant communities.
"It is truly an honor to receive a Vision Award, and we want to thank all the partners who played a role in helping us transform this historic building into a modern senior living community while maintaining its Art Deco charm," said David Block, director of development for Evergreen Real Estate Group. "We are extremely proud of this project, which was an incredible collaboration of public and private partners working together to reimagine and repurpose this underutilized site to create a vibrant new residential community that now is an asset to the area."
The $24 million redevelopment project transformed the former St. Charles Hospital, a historic Art Deco building designed by Wybe J. Van der Meer in 1932, into a 60-unit affordable senior housing complex. Located at 400 E. New York St., the structure was named to the National Register of Historic Places in 2010 but sat vacant for more than five years until Evergreen Real Estate Group began renovating the building in February 2016.
Evergreen Real Estate Group collaborated with Invest Aurora, Northern Lights Development Corporation, the city of Aurora, Illinois Housing Development Authority (IHDA) and Illinois Department of Commerce and Economic Opportunity, along with several private lenders and investors, to secure the complicated layers of financing and tax credits needed to fund the rehabilitation.
As part of the project, Evergreen was able to restore and retain many of the building's original Art Deco features, including terrazzo and stone floors in common areas, oversized windows in each residence and 9-foot ceilings throughout the building. In addition, the building's exterior was fully restored and the front lobby was renovated with artful contemporary glass to fit with its original Art Deco style.
Now fully leased with a waiting list, the property includes a mix of studio, one- and two-bedroom apartments for low-income seniors. On-site amenities include a large community room in the hospital's former chapel, which includes a library/reading room and separate computer area, as well as a fitness room. Residents also have access to outdoor walking paths and community gardens.
---
About Evergreen Real Estate Group
Founded in 1999, Chicago-based Evergreen Real Estate Group is a fully integrated multifamily company that develops, acquires and manages affordable and market-rate multifamily apartments for both seniors and families across 10 states. Evergreen specializes in thoughtful, creative residential development solutions in communities around the Midwest. From adaptive reuse of historic buildings to new development in cities and towns facing a shortage of affordable housing, Evergreen offers an experienced team of attorneys, architects, and developers to municipalities seeking to create high-quality apartment communities. Evergreen currently owns and manages 8,000 units of multifamily housing.