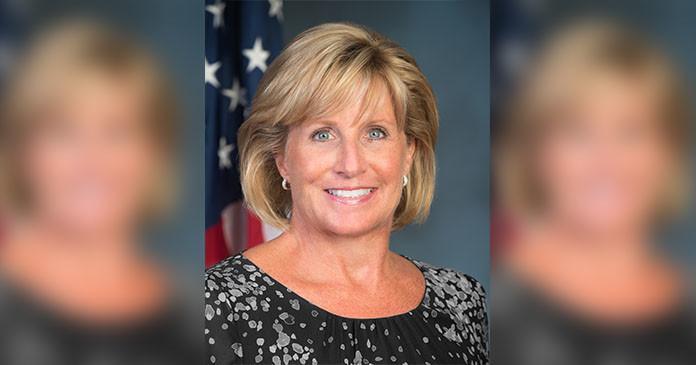 Today, U.S. Department of Housing and Urban Development Deputy Secretary Pamela Hughes Patenaude received the 2018 EPIQ Impact Award from CoreLogic. Patenaude earned the recognition because of her outstanding accomplishments in the areas of housing, community economic development and public policy. Throughout her career, she has demonstrated unique ability in leading bipartisan efforts to create meaningful action in support of the nation's housing economy.
As Deputy Secretary, Patenaude has worked tirelessly to address the most critical needs of Americans. She has personally surveyed the devastation of Hurricanes Irma and Maria and delivered billions in relief to distressed families in Puerto Rico. As the director of housing policy for the Bipartisan Policy Center, she spearheaded the creation of a groundbreaking proposal for housing finance reform that guided the conversation on how to move our nation forward. During her term as president of the J. Ronald Terwilliger Foundation she fought to expand access to affordable housing.
Patenaude received the prestigious award at Core Logic's flagship housing conference in Dana Point, California.