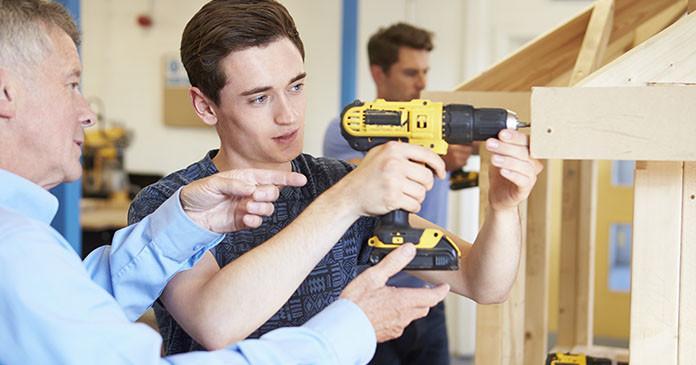 Randy Noel, chairman of the National Association of Home Builders (NAHB) and a custom home builder from LaPlace, La., today issued the following statement in support of the White House executive order on workforce development:
"NAHB applauds President Trump's leadership for signing an executive order that will develop a national strategy to expand job-training and apprenticeship opportunities for students and workers and give them the proper tools to succeed in the American workforce.
"Given the chronic labor shortages in the home building industry, I am especially pleased to attend this important White House event. NAHB will help do it part to invest in the future workforce by pledging to train 50,000 new workers over the next five years for a career in the construction trades. The Home Builders Institute, our workforce development arm, is a national leader for career training in the home building industry. To honor the administration's important commitment to America's workers, we will expand our training, certification and job placement programs for underserved and at-risk youth, transitioning military, veterans, ex-offenders and displaced workers."
---
About NAHB
The National Association of Home Builders is a Washington-based trade association representing more than 140,000 members involved in home building, remodeling, multifamily construction, property management, subcontracting, design, housing finance, building product manufacturing and other aspects of residential and light commercial construction. NAHB is affiliated with 700 state and local home builders associations around the country. NAHB's builder members will construct about 80 percent of the new
housing units projected for this year.