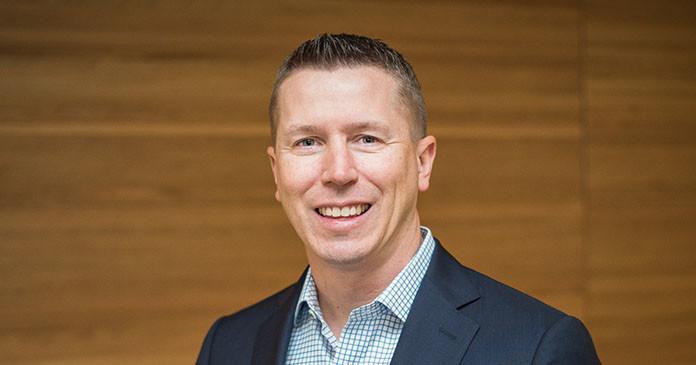 The Dinerstein Companies (TDC), one of the nation's largest developers of multifamily and student housing communities, has announced the appointment of Jared Ford as President of Construction and Partner. Jared will begin with TDC in September of 2018.
"We are delighted to have Jared join TDC as President of Construction and Partner," said Brad Dinerstein. "Jared's immense amount of knowledge and experience in multihousing developments make him an excellent choice in his new role, and his leadership and alignment with our core values make him a great fit at the Company."
Ford joins The Dinerstein Companies with over twenty years of design and construction experience. He was most recently Senior Vice President at North Carolina-based Crescent Communities, where he led the design and construction of more than 16,000 multifamily units and over 800,000 square feet of retail and office development at a total cost in excess of $3 billion dollars. Prior to his time at Crescent, Ford was a Group Vice President with Fortune Johnson, a large scale multifamily general contractor.
"I'm thrilled to join The Dinerstein Companies team as President of Construction and Partner. As a leader of developing multifamily and student housing communities, I hope to contribute to the further success of the Company as its business continues to grow.
Ford sits on the Board of Directors for the Eastern Carolina University Construction Department, is an active member of the National Multi-Housing Council and serves as the Chairman of the NMHC Design and Construction Committee, is a member of Associated Builders and Contractors and ULI and was recognized in 2012 as one of the "Top 40 Under 40" by Professional Builder Magazine.
Ford holds a Bachelor of Science degree in Civil Engineering Technology from Western Kentucky University and a Master's in Civil Engineering from Georgia Institute of Technology.