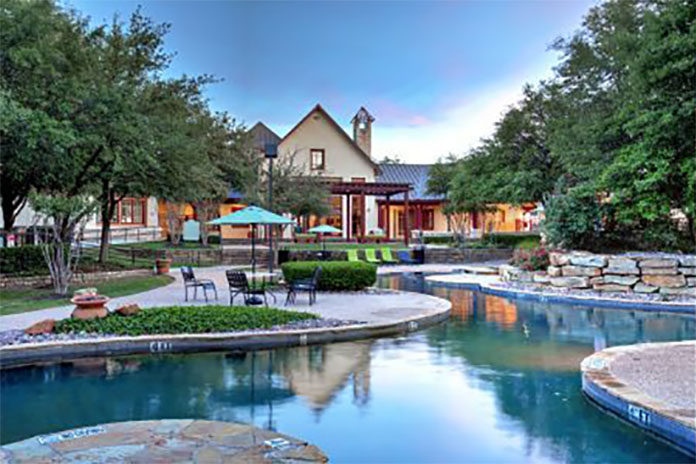 Institutional Property Advisors (IPA), a division of Marcus & Millichap, announces that in the first six months of 2018, IPA Texas completed 24 multifamily sales throughout Texas totaling 8,972 units. The cumulative sales price is $876,512,180.
"In the first half of 2018, our team experienced record transaction volume throughout Texas, with buyers active in all major metros; including Class A asset sales plus large value-add portfolio sales," says IPA Texas executive director Will Balthrope. "Our secondary markets division also had record sales in smaller markets such as Corpus Christi and Midland/Odessa. Equity remains bullish on Texas multifamily assets, debt is readily available, and the market is very dynamic in Texas."
"We are on track to almost double our sales volume from last year, and it has been a healthy mix of institutional Class A, core-plus and value-add assets," adds senior director Drew Kile. "We have seen institutional interest in core and core-plus assets begin to return with the most active buyers being major private buyers and syndicators. Several of our closings this year were with buyers in this market for the first time that our platform had existing relationships with in other markets, mostly the East and West coasts."
The properties are:
Riverside Apartments, 188 units, Arlington
Avana Point, 324 units, Fort Worth
Advenir at Mansfield, 334 units, Mansfield
Quality Estates Portfolio, 2,048 units, Dallas/Fort Worth
Fredericksburg Place Apartments, 224 units, San Antonio
Villas Central Park, 249 units, Grand Prairie
1111 Austin Highway, 276 units, San Antonio
Airport Landing and Airport Gardens, 412 units, Houston
Sundance Creek Apartments, 300 units, Midland
Sedona Ranch, 268 units, Odessa
Sendera Baypoint, 350 units, Corpus Christi
Twin Creeks at Alamo Ranch, 300 units, San Antonio
Castle Rock Apartments, 160 units, Dallas
The Lantern at Lake Highlands, 340 units, Dallas
Cantera Creek at Lake Highlands, 472 units, Dallas
The Vive at Lake Highlands, 248 units, Dallas
Somerset Apartments, 241 units, San Antonio
Churchill on the Park, 448 units, Dallas
The Broadmoor, 235 units, Houston
Hidden Lakes Apartment Homes, 312 units, Haltom City
Diamond Ridge North, 304 units, San Antonio
Parkvista Apartments, 477 units San Antonio
Pearl Park Apartments, 188 units, San Antonio
The Ranch at Fossil Creek, 274 units, Haltom City
"IPA Texas is one of the most active and experienced brokerage and advisory teams in the nation," comments Jeffery Daniels, national director, IPA Multifamily. "Texas apartment investors, from institutions to large private-capital owners, have relied on Will Balthrope and his team to provide market insight and maximize their investment returns throughout the state for over 20 years."
The transactions were closed by Balthrope and Kile with assistance from Joey Tumminello in Dallas/Fort Worth, Jordan Featherston in Austin and San Antonio, Jennifer Campbell in Houston, Drew Garza in San Antonio and Giuseppe Thum in Dallas. The IPA team partnered with Marcus & Millichap senior managing director investments Nick Fluellen and senior vice president investments Bard Hoover on The Cantera Creek at Lake Highlands, The Vive at Lake Highlands, Castle Rock Apartments, and The Lantern at Lake Highlands transactions. Al Silva, Marcus & Millichap senior managing director investments, also partnered with the IPA team on the Quality Estates Portfolio.
---
About Institutional Property Advisors
With a network of senior-level investment advisors located throughout the United States, Institutional Property Advisors (IPA) is qualified to meet the needs of institutional and major private investors. IPA's combination of real estate investment and capital markets expertise, industry-leading technology, superior support services and acclaimed research offer customized solutions for the acquisition and disposition of institutional properties and portfolios.