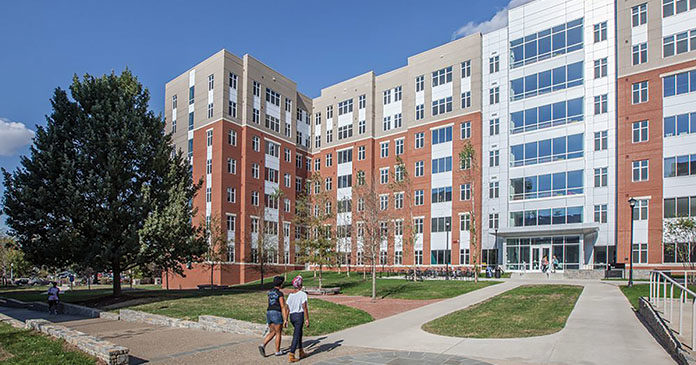 EdR, one of the nation's largest developers, owners and managers of high-quality collegiate housing communities, is being acquired by a newly-formed, perpetual-life fund, Greystar Student Housing Growth and Income Fund, an affiliate of Greystar Real Estate Partners, in an all-cash transaction valued at approximately $4.6 billion, including debt to be assumed or refinanced.
Under the terms of the merger agreement, which was unanimously approved by EdR's Board of Directors, EdR's stockholders will receive $41.50 per share in cash.
"For more than 50 years, EdR has been a pioneer in the student housing industry, partnering with some of America's most prestigious universities to enhance and transform their campus housing and achieve their student success goals," said Randy Churchey, EdR's chief executive officer and chairman of the Board of Directors. "As a public company, one of our priorities is to maximize stockholder value and we believe this transaction with Greystar accomplishes that goal."
Churchey added, "Since the current EdR management team took over on January 1, 2010—and including this transaction—EdR stockholders will have received a total stockholder return of 293 percent, which ranks in the top quartile of all public U.S. equity REITs in existence during that time period."
"We are pleased to partner with a group of world-class investors to acquire one of the nation's best student housing operators and developers. EdR has one of the highest quality and best located student housing portfolios in the U.S., and it will seed Greystar's newly formed flagship student housing-focused perpetual-life fund. We are excited to capitalize on our significant scale and experience to enhance the platform's performance and value over the long term," said Bob Faith, the Founder, Chairman and chief executive officer of Greystar.
"EdR's ONE Plan on-campus platform is an integral component that drove our interest and we are excited about the continued on-campus growth opportunities it provides. Combined, we will leverage our expertise, vision and financial strength to serve our current university partners as well as further expand our global student housing footprint. We believe in the long-term fundamentals supporting the sector and will continue to seek out opportunities to invest in student housing."
The transaction, which is currently expected to close in the second half of 2018, is subject to customary closing conditions, including the approval of EdR's stockholders, who will vote on the transaction at a special meeting on September 14, 2018. In conjunction with this transaction, a joint venture between an affiliate of Blackstone Real Estate Income Trust, Inc.  and an affiliate of Greystar will acquire a portfolio of off-campus student housing assets, which are located adjacent to top-tier university campuses.
The newly combined Greystar/EdR team will continue to manage the assets.