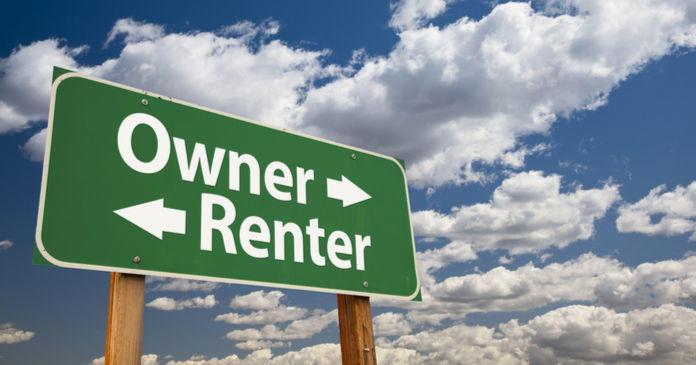 It's official. The percentage of renters rose across all 50 of the nation's largest cities between 2006 and 2016 according to real estate website Zillow. Renters now outnumber homeowners in 29 of those cities. Still on the rise, the percentage of the country's population who rent is at its highest level since 1965. The reasons vary, but two-thirds of renters say they rent due to circumstance versus 32 percent who attribute renting to personal preference, according to Pew research. Student debt and rising home values continue to impact homeownership according to Harvard Housing Center's 2018 report. And then there's immigration.
The nation's immigrant population (legal and illegal) rose to 43.7 million in July 2016 according to data from the 2016 American Community Survey (ACS) from the Census Bureau. Now making up one of every eight residents in the U.S., this is the highest percentage in over a century. The Department of Homeland Security has estimated that the ACS misses close to 2 million immigrants so the 2016 number could be higher. Harvard housing researchers refer to changing immigration policy as a "wild card" in projecting housing demand. In June, Harvard researchers adjusted their household projections down by 1.6 million in anticipation of reduced immigration.
Of the over 100 million Americans who rent (37 percent of all U.S. Households), many tend to be in their 20s, make less than $50,000 annually and are urban dwellers. Historically, they would be expected to turn to homeownership as they get married and raise families. However, sixty percent of immigrants rent according to a 2016 Census data analysis by Realtor.com. The rising percentage of immigrants in the US population may help support the trend of more households renting rather than owning their homes.
Those major U.S. cities that are now dominated by renters, by highest percentage, include:
Miami, Fla., 69.9%
New York, N.Y., 68%
Boston, Mass., 65%
Los Angeles, Calif., 64.1%
Long Beach, Calif., 62.3%
San Francisco, Calif., 62.1%
Oakland, Calif., 61.7%
Washington, D.C., 60.8%
Dallas, Texas, 59.2%
Milwaukee, Wis., 59.2%
Atlanta, Ga., 58.7%
Honolulu, Hawaii, 58.3%
Cleveland, Ohio, 58.2%
Houston, Texas, 56.9%
Chicago, Ill., 56.3%
Memphis, Tenn., 56.1%
Austin, Texas, 55.1%
Baltimore, Md., 54.3%
San Diego, Calif., 54.3%
Seattle, Wash., 53.9%
New Orleans, La., 53.7%
Fresno, Calif., 53.5%
Minneapolis, Minn., 53.3%
Baton Rouge, La., 53.2%
Sacramento, Calif., 52.4%
Raleigh, N.C., 50.9%
Tulsa, Okla., 50.7%
Denver, Colo., 50%