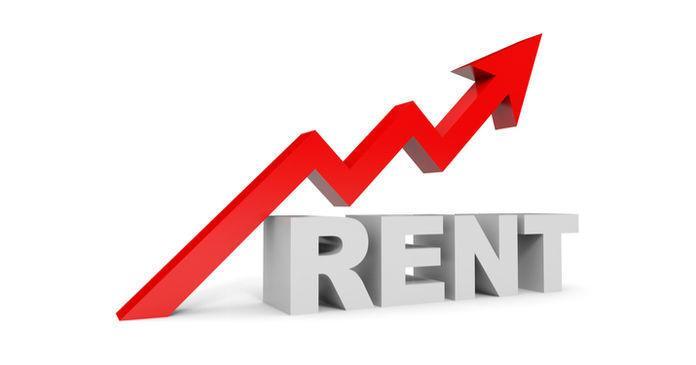 The Yardi Matrix Monthly Multifamily report on rent growth for July was released recently. It reported that rents continued their rise nationally, although more slowly than in recent years.
Historically, rental rates follow an annual cycle where they rise from early spring to mid-summer. They stabilize in the July-August time frame and hold steady or even decline through the winter. Rents appear to be following that pattern again this year having risen since January but with the rate of increased slowing recently. July rents are up 2.8 percent on a year-over-year basis but are only up $3 over June. The national average rent is now $1,409 per month according to Yardi Matrix, an all-time high.
Location, location, location
There was substantial variation between local markets and between asset classes within each market. Of the top thirty markets tracked by Yardi Matrix, Orlando, Las Vegas, Inland Empire, Phoenix and Sacramento comprised the top 5 in year-over-year rent growth. Orlando managed a 6.9 percent increase while Las Vegas followed with 5.8 percent.
Unlike in some recent months, none of the top 30 metro areas tracked experienced year-over-year rent declines in July when all asset classes were considered. This was due to the strong performance in what Yardi Matrix calls the "renter-by-necessity" asset class which compensated for weakness in what they call the "lifestyle" asset class.
What have you done for me lately?
This report included a section on "trailing 3 months sequential" rent growth. This compares rents for the last three months to those for the three months before that. It gives a sense of which markets have seen the most rent movement recently. The top 5 markets based on this measure were San Jose, Seattle, Charlotte, San Francisco and Boston.
Occupancy matters
The Yardi Matrix report includes an interesting table that includes information on completions as a percentage of existing stock and occupancy rates in June, 2017 and in June, 2018 for 30 leading markets. Some observations based on its data:
Seattle, Nashville and Austin all had completions of 5 percent or more of existing stock yet occupancy in those cities dropped by no more than 0.7 percent. Year-over-year rent growth in Nashville was 1 percent and both Seattle and Austin achieved year-over-year rent growth of 1.8 percent.
Sacramento had the lowest level of completions at 0.5 percent of existing stock and occupancy fell there by 0.8 percent. Still rents in Sacramento rose by 4.8 percent from their year-earlier levels.
The only cities on the list to experience rises in occupancy were Houston at 0.7 percent and Phoenix at 0.3 percent.
The complete report has information about more local markets and also breaks the market down by asset class.
The entire report can be found here.