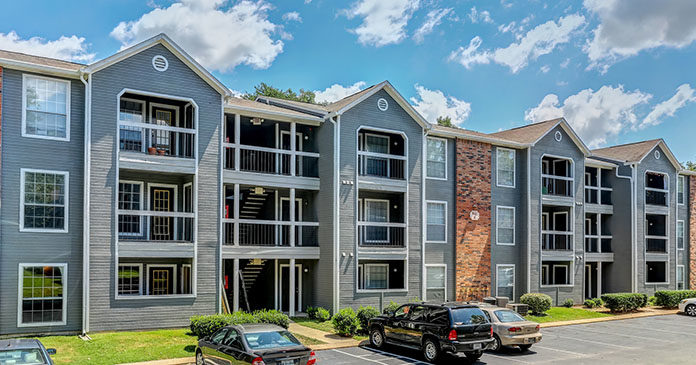 Minneapolis based Timberland Partners is pleased to announce the acquisition of Ridgemont at Stringers Ridge, an apartment community located in Chattanooga, Tennessee. Founded in 1992, the company now owns and manages 67 apartment communities totaling 12,955 apartment units in its portfolio spanning 13 states. This is the eighth property Timberland Partners now owns in the Tennessee market.
The 226-unit acquisition was funded from a joint venture between LEM Capital and Timberland Partners Investment Fund VI, LLC, and represents the sixth acquisition from fund six. Timberland Partners anticipates offering additional investment opportunities as it continues to pursue a strategy of aggressive growth in the multifamily real estate market.
Timberland Partners Acquisitions Specialist, Aaron Spiegle, said "Tennessee continues to be a strong market performer with prospects for future growth; we look forward to pursuing additional compelling acquisitions of well-constructed, high quality assets in thriving locations throughout Tennessee."
Ridgemont at Stringers Ridge was built in 1988, and consists of one and two bedroom floorplans located on a bicycle trail head to 92-acre Stringers Ridge Park, hosting amenities such as an outdoor pool, fitness center and clubhouse. An extensive $3 million improvement plan includes completing unit renovations, pool and dog park updates, in addition to adding new amenities such as an outdoor lounge, bike repair station, dog grooming center and private fenced in yards for select units.
The seller was represented by Vince Leffler and Ian Johnson of JLL's Nashville office.
---
About Timberland Partners
Timberland Partners is a real estate investment and management firm which currently owns 12,955 apartments in 13 states.