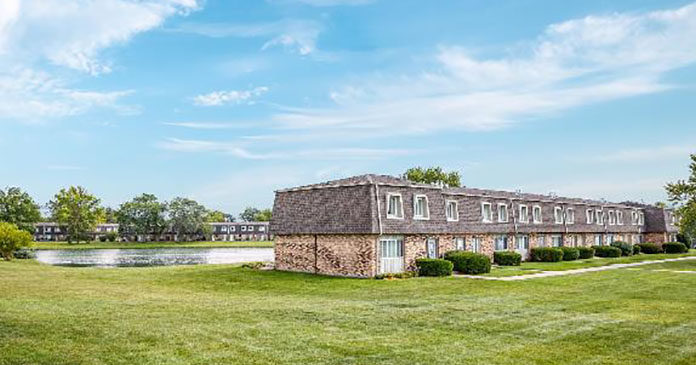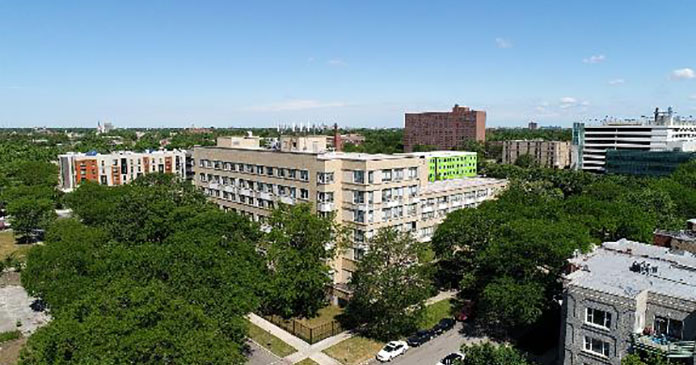 Avanath Capital Management, LLC, a private real estate investment manager and Registered Investment Adviser, has acquired two affordable multifamily properties totaling 668 units in the Chicago metro. The assets were acquired through Avanath's institutional fund, Avanath Affordable Housing III for a combined total of $72.2 million.
The properties include 582-unit Hinsdale Lake Terrace in Willowbrook and 86-unit Drexel Court in Chicago.  Both are mid-1900's-era affordable housing properties in economically thriving submarkets, according to John Williams, President and CIO of Avanath Capital Management.
"The Chicago market is precisely aligned with our investment thesis, through which we preserve affordability in the nation's most cost burdened regions, while simultaneously driving value for investors," says Williams. "Chicago has emerged as a hub of growth with rapid economic revitalization that is now spilling over into the city's submarkets and South Side. With this sprawl comes rent increases, which put pressure on the local workforce and community, resulting in a dire need for more affordable housing options."
By acquiring these two properties, Avanath is addressing this need while also amassing economies of scale to drive down operating costs for investors.
"This acquisition increases our footprint in the region, bringing our portfolio in the Chicago metro to more than 840 units," Williams says. "Drawing upon our national property management platform, we will be able to increase operational efficiencies and deliver a high quality of life to our residents throughout the region."
Avanath's two Chicago metro acquisitions include:
582-Unit Affordable Apartment Community in Willowbrook, Illinois
Avanath Capital Management acquired Hinsdale Lake Terrace, a 582-unit, family affordable apartment community in Willowbrook, Illinois for $63 million.
Situated in Southeast DuPage County, Hinsdale Lake Terrace is centrally located in an upscale submarket known for its high-quality schools and diverse employment base, according to Williams.
"The neighboring Downers Grove and Oak Brook serve as the community's largest employment hubs," says Williams. "Oak Brook is home to Ace Hardware's headquarters, Q-Tech Communications, and TreeHouse Foods. In Downers Grove, State Farm, Blue Cross Blue Shield and Ensono employ a total of nearly 2,000 people. These growing employment hubs will drive long-term rental demand for the property."
Hinsdale Lake Terrace consists of large floorplans including three-bedroom townhomes, which gives Avanath the opportunity to meet the housing needs of families, adds Williams.
"Many of today's multifamily properties feature very small unit sizes," he says. "Avanath strategically seeks out properties with larger units that offer more space for families. This gives us a key differentiator in the region from the start."
Avanath plans to implement a series of capital improvements to the property including updating community spaces, unit upgrades, and addressing any deferred maintenance.
"We plan to modernize the property and upgrade community amenities in order to enhance the overall value of the asset, and to improve resident life," says Williams.
Hinsdale Lake Terrace features a business center, BBQ and picnic areas, a playground, basketball courts, and a swimming pool. The community also features a rare amenity – a 3,400 square-foot on-site recreational center, which is currently occupied by The Community House, a nonprofit organization that provides academic tutoring and social support to at-risk youth.
"The partnership with The Community House was another reason we found this property so attractive," says Williams.  "Beyond affordability, our investment criteria always includes a holistic approach to the properties we acquire, through which we provide our residents with social programs that help them thrive. In this case, the existing partnership with The Community House allows us to provide these social services to residents without any added costs."
The apartment community is located at 16 West 150 Honeysuckle Rose Lane in Willowbrook, Illinois.
86-Unit Affordable Housing Community in Chicago, Illinois
Avanath Capital Management also acquired Drexel Court Apartments, a six-story, 86-unit affordable housing community for families in Chicago, Illinois for $9.15 million.
The property is located in Chicago's South Shore neighborhood, which represents one of the largest distinct apartment markets in Chicago, according to Williams.
"Chicago's revitalization is creating a significant need for quality affordable housing, especially for families," says Williams. "In fact, Drexel is located just one block south of the University of Chicago, and one mile from Jackson Park, home of the planned Obama Presidential Center and Library. This new library is projected to generate more than $31 million in food and retail development in the region, driving long-term value and demand for Drexel Court Apartments."
The community is within walking distance to the CTA Cottage Grove Green Line station and the 63rd Street Metro Station, and also provides direct access to Lakeshore Drive and Interstate 90 and 94.
"This strategic location near major transit options adds to the property's appeal, and will provide residents with quick and easy access to all areas of the city," says Williams.
Avanath plans to upgrade the community to feature more common area amenities and offerings.
"Currently, the property features a large management office and meeting area," explains Williams. "We plan to repurpose this space into a variety of community amenities that are better suited for renters such as a fitness center, media room, and a health and wellness center."
The Drexel Court community features one-, two-, three- and four-bedroom floor plans and is located at 6140 S. Drexel Avenue in Chicago, Illinois.
---
About Avanath Capital Management
Avanath Capital Management is a privately-held, vertically integrated investment firm managing real estate and real estate-related investments generating attractive risk-adjusted returns through current income and capital appreciation from its investments. The firm is also a Registered Investment Adviser and provides property management services through Avanath Realty, Inc.
Founded by Daryl J. Carter, the Avanath management team averages 25 years of experience and has successfully guided investment funds in defining growth opportunities and delivering attractive returns. Avanath professionals have real estate operating expertise and long-standing relationships with strong local, regional and national sponsors that can access investment opportunities aligned with Avanath's initiatives.