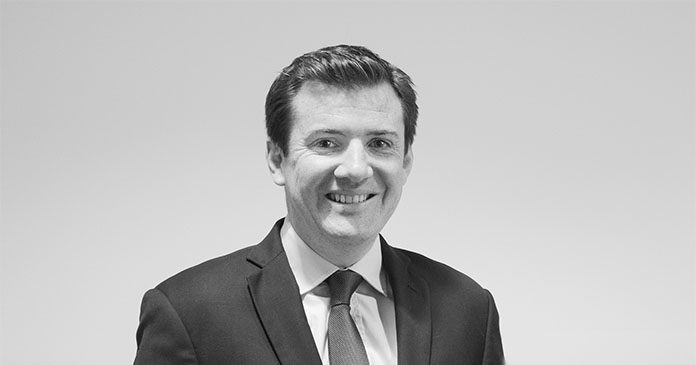 CA Ventures, a U.S. real estate investment holding company, today announced an executive appointment in the firm's new European headquarters, located in London's Marylebone neighborhood. Christian Davis will serve as vice president of acquisitions, assisting the firm with sourcing and executing purpose-built student housing and private-rented PRS transactions throughout the U.K.
The strategic hire coincides with CA Ventures' planned $500 million investment in the European housing market. In July, the firm appointed Carlo Matta as head of the European division, which is currently developing two student housing communities each in the U.K. and Poland and is in active negotiations to acquire additional properties and development sites throughout the U.K., as well as other European countries including Ireland, Netherlands, Germany, Spain and Italy.
"As we continue to expand our international footprint with the firm's new European headquarters in London, we are also hiring the best of the best. Christian is a key industry player who has been integral in the acquisition, development and sale of thousands of purpose-built student and multifamily residential units throughout the U.K.," said Carlo Matta. "With his expertise, CA is positioned to grow its European portfolio organically through the local market knowledge of industry veterans who will help us identify and execute the best investment opportunities."
Davis brings to CA a wealth of transactional experience in the U.K.'s alternative residential sector. He began his career as a corporate real estate consultant with Cushman Wakefield, formerly DTZ. For the past several years, Davis has specialized in the acquisition and development of student and build-to-rent communities – working first as development and transaction director with Threesixty Developments Ltd., an early developer of student housing communities in the U.K., and most recently as transactions director with Watkin Jones Group.
Davis earned a bachelor's degree in geographical sciences from the University of Bristol, a master's degree in information technology from the University of Nottingham and a postgraduate diploma in surveying from the College of Estate Management. He is also a member of the Royal Institution of Chartered Surveyors.
CA continues to target both consented and unconsented schemes for development in addition to stalled for-sale schemes considering conversion to rental. The firm is seeking joint venture partners and offering broker incentives to source new investment opportunities. Target student accommodation markets will have a minimum enrollment of 15,000, while private-rented sector markets will boast a population of 200,000 or greater.
---
About CA Ventures
CA Ventures LLC is a Chicago-based real estate investment holding company whose international portfolio includes $7.8 billion in assets throughout the U.S., Europe and Latin America. While initially focused on student housing, CA Ventures has since diversified into other sectors, including office, senior lifestyle, multifamily, hospitality and industrial. In addition to development and renovation, the firm specializes in institutional joint ventures; value-add investing; equity and debt sourcing; and asset management services. CA Ventures serves as the holding company for the CA family of companies, including CA Student Living, CA Office / Vanderbilt Partners, CA Senior Living, CA Residential, CA Industrial, CAV International and CA Hospitality.