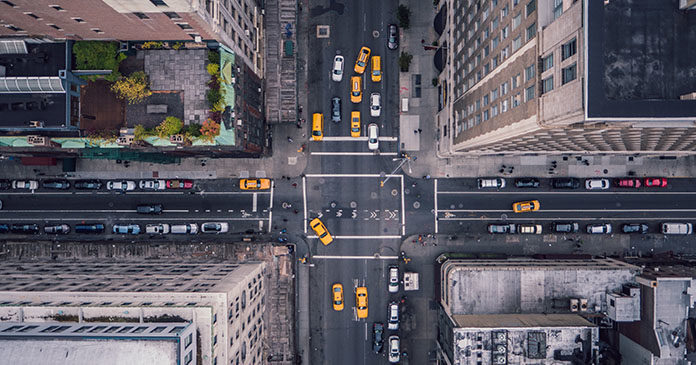 K & R Preservation, a New York City-based affordable housing development firm owned and operated by its principals Francine Kellman and Brian Raddock, announced today the acquisition and planned rehabilitation of two senior apartment complexes consisting of 196 units in downtown Kingston, NY and two multifamily apartment buildings consisting of 56 units in Hunter, NY.
In a transaction that closed on October 5, the 92-unit Governor Clinton Apartments located at 1 Albany Avenue, the 104-unit Senior Housing Alexander Yosman Apartments located at 295 Broadway, and the 56-unit Mountain View Apartments, located at 7974 Main Street, and 84, 86 Maple Avenue were acquired for $23,000,000.
K & R Preservation plans to invest $44,000 per unit – or $11 million total — for the restoration program.
All Sites currently receive Section 8 subsidy through HAP contracts. With the acquisition, the buildings will continue to remain affordable and receive the subsidy for the next 40 years.
Kellman, K & R Co-principal, said, "The purchase and rehabilitation of the Landmark Apartments using a Wells Fargo Fannie Mae Insured Mortgage, a State Subsidy Loan provided by the New York State Housing Finance Agency and the benefit of project-based Section 8 will eliminate the risk of 252 affordable housing units in Ulster and Greene Counties from converting to market rate units.
"With a limited supply of affordable housing in Ulster and Greene Counties and very high demand for senior and multifamily housing in general in the region, this project will preserve affordability and thus provide a long-term benefit to the community," she added. "First and foremost, I would like to thank the residents of the Landmark Apartments for their faith and support throughout the year-long process to preserve this important housing resource."
All 252 units at the projects will be set aside for tenants earning no more than 60% of AMI (Area Median Income). Every unit on the properties will have the benefit of being under a Section 8 contract.
Raddock, K & R Co-principal, said, "We have extensive experience in preserving and rehabilitating senior housing in the State of New York, and we believe in continuing to provide not only the affordable housing necessary for seniors in the region, but housing with amenities and services that go beyond the basics."
Each property will receive a significant upgrade with the repair and installation of new roofs, compactors, flooring, and facades. Building common areas will benefit from new paint, floor refinishes and extensive upgrades to life/fire safety systems with new fire alarm panels and security cameras.
Building exteriors will be revamped to accommodate the tenant population with landscaping and outdoor seating areas. All individual units will be upgraded with new kitchens, including new cabinets, counter tops, stainless steel sinks with single lever faucets, and an additional GFI outlet. The bathrooms will have new toilets, sinks, vanities, and shower bodies installed. Upgrades to elevator systems will be made at the Governor Clinton site.
The renovations will take place in multiple phases which will allow tenants to remain in their units and avoid any unnecessary relocation costs that are typically associated with work of this scope.
Kellman said, "All rehabilitation work will be done with the tenants still in place. During the day contractors will have access to units and perform the needed work. Residents will be free to stay in their apartments while the workers are there. But if they'd prefer to leave for a few hours, they can stay in a hospitality suite in the building."
Raddock said, "Upon completion of the scheduled rehabilitation work, the project will provide comparable or better-quality housing than other housing in the market area."
The total development cost was financed by a Wells Fargo Fannie Mae Insured Mortgage and a State Subsidy Loan provided by the New York State Housing Finance Agency.
---
About K & R Preservation, LLC
Formed in 2011, K & R Preservation is owned and operated by its principals Francine Kellman and Brian Raddock.
K & R Preservation has purchased and rehabilitated properties in New York City; in Spring Valley, and cities in New York State's Capital Region; and in New Jersey totaling nearly 3,500 low-income units. Properties in the portfolio include the East River Apartments, a 179-unit multifamily apartment complex in East Harlem, Albert Goodman Plaza, a 252-unit rental complex and four-building property located in The Bronx, the Surrey Carlton Apartments, a 176-unit rental complex located in Spring Valley, NY; Trinity Apartments, a 75-unit multifamily complex located at 2105 Daly Avenue in the Bronx, Sinclair Houses, an 81-unit rental complex located at 502 and 528 West 151st Street in the Hamilton Heights section of Manhattan, North Shore Plaza, a 536-unit multifamily Project in Staten Island located at 35 Holland Avenue, a 876-unit NYCHA Portfolio scattered throughout the Bronx, Brooklyn and Manhattan, the 324-unit Leggett Avenue Property in Brooklyn, and a 236-unit senior living complex called Oakwood Towers in Essex County, NJ located at 400 Oakwood Avenue. Their most recent acquisition is a portfolio of 584 senior housing units in four buildings located in Albany, Schenectady, Cohoes and Watervliet, NY.