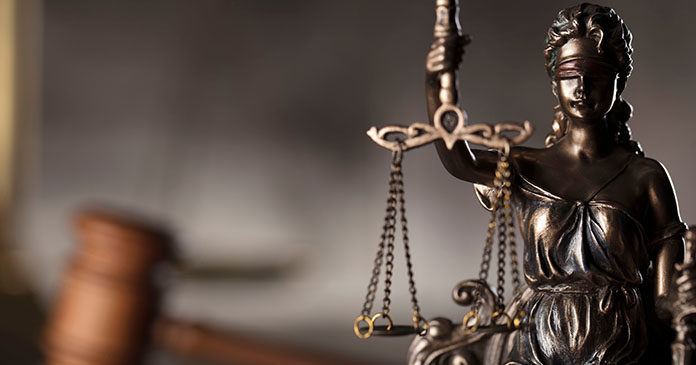 Airbnb Inc. will face a punitive damages claim in a Florida state court suit alleging the home-sharing platform supports and encourages unauthorized short-term rentals, as the judge ruled that an owner of several Miami-area apartment buildings showed that a reasonable jury could find such penalties appropriate.
Ruling from the bench, Circuit Judge William Thomas granted a request from the plaintiffs—three companies affiliated with real estate investment trust Aimco that own the Bay Parc Plaza Apartments in Miami and the Flamingo Towers in Miami Beach—to amend their complaint ahead of a scheduled December trial. He said the jury should be allowed to decide the issue, by a standard of clear and convincing evidence.
Airbnb attempted to stave off the claims by repeating its arguments that it has acted on a good faith belief that its conduct is legal, based on several other courts' rulings, and that the federal Communications Decency Act immunizes it from liability for the alleged contract breaches by Aimco's tenants who hosted the short-term rentals.
But Aimco counsel Michael T. Williams of Wheeler Trigg O'Donnell LLP stressed to the court that all the plaintiffs had to do at this point was show that there is a reasonable basis for recovering punitive damages and that the court should leave consideration of Airbnb's evidentiary response to the jurors.
"The court doesn't have to decide who's right or wrong about this [right now]," he said. "The jury can decide if they have a good faith belief their conduct is lawful."
Aimco contends that the evidence shows intentional misconduct on the part of Airbnb because it knowingly continued to interfere with the apartment owners' property rights and policies barring short-term leasing in its buildings despite a high probability of injury or damage.
"In this case, it is crystal clear that the lease prohibits this conduct, and yet they persist," Williams told the court.
Williams said there is evidence that Airbnb's highest-ranking executives had knowledge of this and the alleged damages even before Aimco's lawyers contacted the company, but the company continued to process hundreds of unauthorized visits at its properties nonetheless.
Company records and internal communications also show that Airbnb viewed multifamily properties in cities such as Miami and Miami Beach as important for revenue and potential growth and that its executives were aware that these properties and cities typically restrict short-term rentals, Williams added.
"Their head is not buried in the sand about the harm that is being caused," he said.
Aimco also pointed to Airbnb customer service communications with one of its tenants who set up an account in his girlfriend's name to conceal his listings. The tenant confessed to Airbnb customer service that he was knowingly hosting unauthorized rentals, but company representatives did not warn or remind him to follow his lease and building rules, instead providing him services and collecting a portion of the revenue on dozens of rentals over the next year before he was evicted.
In one message, a representative told the tenant they would take care of a user who sent a message threatening to report his violations, and Williams said Airbnb ended up removing the would-be whistleblower's account for harassment.
Williams said that example was not unique and contrasted Airbnb's policies and conduct with competitors HomeAway and VRBO, which he said require hosts to provide proof of ownership or a copy of their lease showing authorization for subleases.
Airbnb records show executives acknowledged that landlords have valid concerns but rejected ideas for helping them address these issues and focused on a plan to try to sway buildings to allow short-term rentals in exchange for more transparency, control and a share of revenue, Williams said.
In a video deposition, Airbnb co-founder Nathan Blecharczyk was shown saying company leadership rejected some of these ideas because the company was concerned about what message it would send to the host community and not wanting to be seen as betraying them.
"We're talking about hosts who are breaching their leases and breaking Airbnb terms and conditions, and he says we can't hurt the business we've created," Williams told the court.
In response, Airbnb counsel Jonathan Blavin argued that Aimco had cherry-picked its evidence and failed to show the full extent of Airbnb's statements and responses to some of its examples.
He also suggested that Airbnb's documents showing consideration of various solutions to landlords' concerns actually support its good faith claims and show it views these issues as a priority.
"Airbnb doesn't bury its head in the sand to ignore multifamily," Blavin said. "It's says we need to make a commitment to win over those landlords and property owners."
Blavin also said none of the evidence shows that Airbnb "induced or otherwise caused" the tenants to breach their leases.
From a legal standpoint, Blavin argued, Aimco has to show that Airbnb had actual knowledge of wrongful conduct and acted with malice, and that as a business tort, there has to be "reckless disregard for human life equivalent to manslaughter" to satisfy that requirement.
In his rebuttal, Williams disputed that Florida law carves out different standards for business torts beyond a requirement to show intentional misconduct or gross negligence.
While a trial window starting Dec. 10 looms, several petitions are still pending before the state's Third District Court of Appeal, including Airbnb's appeal of Judge Thomas' denial of its motion to dismiss.
The Aimco companies are represented by Michael T. Williams and Kathryn Reilly of Wheeler Trigg O'Donnell LLP, Dario A. Perez of Shutts & Bowen LLP, and Reginald J. Clyne and Kimare S. Dyer of Quintairos Prieto Wood & Boyer PA.
Airbnb is represented by David M. Buckner and Brett E. von Borke of Buckner & Miles, Joel S. Perwin of Joel S. Perwin PA and Brad D. Brian, Jonathan H. Blavin and Hailyn J. Chen of Munger Tolles & Olson LLP.
The case is Bay Parc Plaza Apartments LP et al. v. Airbnb Inc. et al., case number 2017-3624-CA-01, in the Circuit Court for the Eleventh Judicial Circuit of Florida.