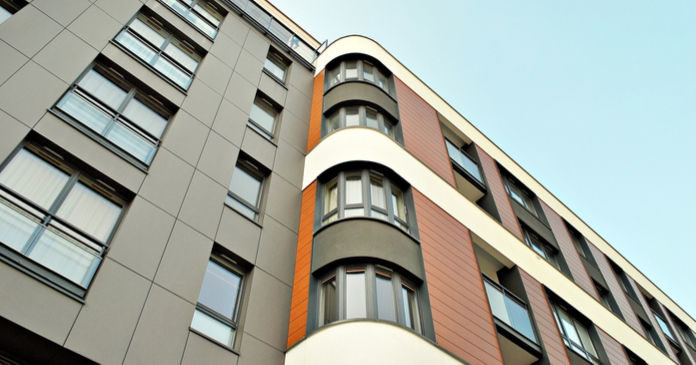 On October 23, Realpage presented its fall market update webcast. They reported that the market-rate apartment market performed better than expected in the third quarter of the year. Here are highlights from the report:
Occupancy
Occupancy is up to 95.8 percent nationally for market rate apartments in the 150 largest metro areas. This is up 40 basis points from the mid-year reading and up 50 basis points from a year ago. Realpage found that occupancy is good in all market segments and all regions. By class, occupancy came it at 95.3 percent for class A, 95.8 percent for class B and 96.3 percent for class C apartments.
It is notable that occupancy remained high for class A apartments in spite of the high volume of new class A inventory coming on the market.
The weakest performing markets were smaller college towns where new student housing impacted the occupancy for market rate apartments near campus.
Apartment market drivers
The recent weakness in the for-sale housing market with increasing interest rates affecting affordability was cited as a reason for residents turning to apartments. However, strong recent job growth, with an average of 208k jobs being added per month, and positive demographic trends were cited as more significant factors supporting a strong apartment market.
Rent growth continues
Rent growth came in at 1.2 percent for the third quarter bringing year-over-year rent growth to 3 percent. This growth rate was up from the 2.5 percent year-over-year recorded at midyear and represents a break from the recent trend of falling rates of rent growth. By apartment class, rent growth came in at 2.8 percent for class A, 3.1 percent for class B and 2.8 percent for class C apartments.
The large metro area with the highest rent growth was Las Vegas, with Orlando, Phoenix, Jacksonville and San Jose rounding out the top five. The large metro areas with the slowest rates of growth were St Louis, Baltimore, Dallas, Chicago and Milwaukee. Only St Louis saw rent growth below 1 percent.
Among smaller markets, Midland-Odessa stood out with year-over-year rent growth of 32 percent. Reno had the second highest rent growth at 8.3 percent.
Rent increases at lease renewals are running at 4.6 percent with 52 percent of leases being renewed.
Construction
Delivery of new units continues to stay near its recent pace of around 300k units per year. It is expected to stay at that pace in the near term and then to slowly decrease.
The top apartment market in terms of unit completions is Dallas–Fort Worth with 34k units being delivered. Other top markets in terms of numbers of units are Los Angeles, New York, Washington DC and Seattle. Half of total production is concentrated in 15 to 20 metro areas.
Deliveries of units in the urban core are peaking and are expected to decline in the future. Suburban deliveries are expected to remain strong for some time still.
Sales of apartment buildings are up in 2018 after two years of relatively weak sales. Buildings are selling for about $160k per unit.
Class C focus
Because of recent strength in that segment, Realpage spent some time discussing the market for class C apartments. These are low priced market rate units, not units classed as "affordable". They comprise about 40 percent of the existing stock of apartments.
Occupancy of class C units has traditionally lagged industry averages. However, it has been higher than the industry average since 2015. Realpage surmises that high rents for class A and class B apartments are driving more people to this class. Their data show that there are currently 10 large metro areas with occupancies of 98 percent or higher for class C apartments.
Greg Willett, Chief Economist at Realpage, and Carl Whitaker, Market Analyst, were the presenters for this webcast. The presentation can be found here.