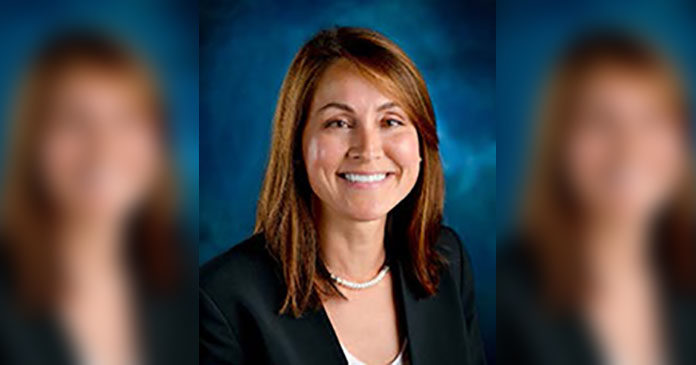 WinnResidential, the property management arm of award-winning multifamily property developer and manager WinnCompanies, today announced the appointment of Thuong "Terri" Benskin as executive vice president. She joins the company from LEDIC Realty Company, where she most recently served as Chief Operating Officer.
In her new role, Benskin will be responsible for a diverse portfolio of owned and fee-managed properties located in the Southeast, Mid-Atlantic and Northeast.
"We welcome Terri's experience and leadership to our management team," said WinnResidential President Patrick Appleby. "She has an extensive background in optimizing portfolio performance, managing strategic initiatives and enhancing regional and national operations. I am confident that she will strengthen our commitment to excellent service for owners and residents."
Known for her active, hands-on operational focus, Benskin brings more than 23 years of property management experience to the executive vice president position. In her role as COO at LEDIC Realty for eight years, she was responsible for all property management operations for a portfolio of 300 owned and fee-managed properties featuring 38,000 market rate and affordable units in 18 states.
"I am honored to be a part of an organization with such emphasis and energy for their residents, their clients and their employees," said Benskin, who had been based in Memphis, Tenn., and will now work in Boston. "The lobster rolls aren't too bad either."
Her career in the multifamily industry began with a five-year stint as district property manager for CAMCO, a community management company in Chicago, where she was directly responsible for all operations on a 400-unit conventional property that generated $2.4 million annually.
Benskin also served for six years in the United States Naval Reserves.
She holds a Certified Property Manager (CPM) designation from the Institute of Real Estate Management (IREM) and is a Housing Credit Certified Professional (HCCP) through the National Association of Home Builders. She also served as past president of the Memphis IREM Chapter.
---
About WinnCompanies  
WinnCompanies is an award-winning national developer and manager of high-impact affordable, middle income and market rate housing communities. Supported by 3,000 team members, the company acquires, develops and manages affordable, senior, mixed-income, market rate, military and mixed-use properties. Founded in 1971 and operating in 22 states and the District of Columbia, WinnCompanies is one of the nation's leading multifamily housing managers with 100,000 units under management. It is the country's largest manager of affordable housing and the second largest manager of privatized U.S. military housing.