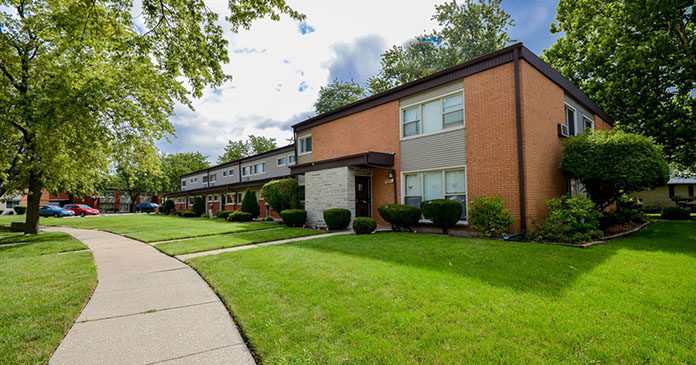 Marcus & Millichap, a leading commercial real estate investment services firm with offices throughout the United States and Canada, today announced it has brokered the sale of six multifamily properties totaling more than $7.6 million near the planned site of the Obama Presidential Center on Chicago's South Side. Five of the properties are in neighborhoods surrounding the future library site, while the sixth is in the nearby suburb of Dolton, Ill.
Anthony Hardy and Tom Heitzman, investment specialists in Marcus & Millichap's Chicago Downtown office, exclusively marketed the properties on behalf of the sellers. Hardy and Heitzman also represented the buyers in all of the transactions, with Ryan Engle joining them to represent the seller of the Dolton property.
"These transactions underscore growing interest in South Side neighborhoods and suburbs that offer a value proposition to renters and investors alike," said Hardy, who noted all six properties sold within three weeks, with market times as short as eight days. "Sale activity has been fueled by buzz around planned projects like the Obama Presidential Center and Tiger Woods-designed golf course – both of which would be located in nearby Jackson Park."
The recently sold properties include:
6916 S. Oglesby Ave.: 16-unit building in South Shore that sold for $1.85 million, or $115,000 per unit – a record for the neighborhood so far in 2018
6339 S. Woodlawn Ave.: eight-unit property in Woodlawn that traded for $885,000, or $110,625 per unit – a record for the neighborhood so far in 2018
7000 S. Indiana Ave.: 18-unit community in Park Manor that sold for $700,000
7040 S. Cregier Ave.: six-unit property in Jackson Park Highlands that traded for $476,000
7625-7627 S. Yates Blvd.: six-unit building in South Shore that sold for $444,000
1450 E. 154th Place – Dolton, Ill.: 51-unit community in Dolton that traded for $3.25 million – a record for the suburb on both a per-unit and price-per-square-foot basis
"Three of the properties were sold to investors out of Southern California and one to an investor in the Seattle area, representing their first purchases in the Midwest," said Hardy. "This is indicative of the broader migration of capital from the coasts to cities like Chicago as investors chase yield into new markets – and emerging areas within those markets – with room for further cap rate compression."
---
About Marcus & Millichap
With over 1,800 investment sales and financing professionals located throughout the United States and Canada, Marcus & Millichap is a leading specialist in commercial real estate investment sales, financing, research and advisory services. Founded in 1971, the firm closed over 9,000 transactions in 2017 with a value of approximately $42.2 billion. Marcus & Millichap has perfected a powerful system for marketing properties that combines investment specialization, local market expertise, the industry's most comprehensive research, state-of-the-art technology, and relationships with the largest pool of qualified investors.