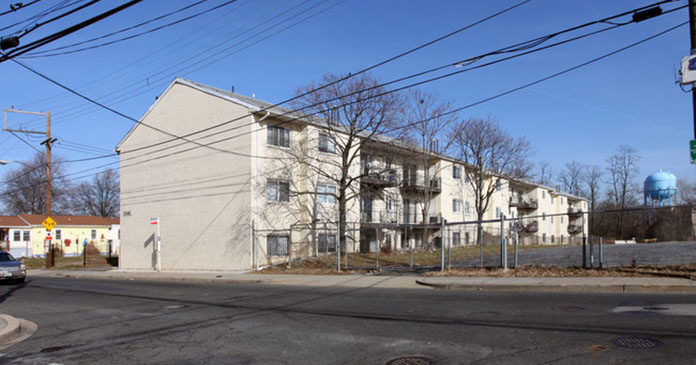 Riverside Capital, LLC ("Riverside") is pleased to announce it has invested $10.1 million in Ainger Place Apartments, a 72 unit new construction property in the Randle Heights neighborhood of Washington, D.C. Ainger Place will replace a vacant lot and existing building that will be demolished with a new, three-story elevator building containing 34 one-bedroom units, 30 two-bedroom unit and 8 three-bedroom units. The property will be developed and managed by The Michaels Organization in conjunction with Ainger Place Development Corporation (APDC), a 501(c)(3) organization founded by Emmanuel Baptist Church.
All the units in Ainger Place will be affordable to households earning between 30 percent and 50 percent of Area Median Income. All of the 30 percent units (18) will have a 15-year LRSP (Local Rent Supplement Program) subsidy which is administered through the DC Housing Authority. In addition, 8 of the one-bedroom units are reserved for women in need of Permanent Supportive Housing (PSH). All residents will have access to support services from Better Tomorrows, a non-profit strategic partner of The Michaels Organization. The PSH tenants will receive social services from Open Arms, a non-profit organization founded in 1997 and dedicated to providing housing for homeless women.
"Ainger Place will be an example of how Michaels creates communities that lift lives through partnering with community pillars such as Emmanuel Baptist Church & Ainger Place Development Corporation," said Chris Early, Vice President of Development, Michaels. "Upon its completion, Ainger Place Apartments will provide 72 affordable, newly built residences in an underserved neighborhood with housing costs that continue to climb. Emmanuel Baptist Church had the vision for what will be the new Ainger Place Apartments, and in working with the church and the full development team, [we] are looking forward to bringing these 72 units of affordable housing to the neighborhood."
Ainger Place Apartments is being financed with 4 percent Federal Low-Income Housing Tax Credits, Tax Exempt Bonds, a HUD FHA 221(d)(4) permanent loan, a Housing Production Trust Fund Program ("HPTF") loan Seller financing, and deferred developer fee.
"Riverside is proud to be a part of creating this important affordable housing resource for the families of Washington, D.C." said Chip Darling, Vice President, Riverside. "This is our second investment with Michaels in Washington and we look forward to continuing to invest in this City and its people."
---
About Riverside Capital, LLC (Riverside)
Riverside Capital, LLC, a joint venture of Berkadia and Michaels, is a full-service tax credit investment company offering capital solutions to developers of high-quality affordable housing. National in scope and serving both for-profit and nonprofit developers, Riverside has guided the financing and syndication for more than 7,500 affordable apartment homes across the country, representing $1 billion of equity capital. With a network of strong investor relationships and a focus on transparency, competitive pricing, and long-term value creation, Riverside is committed to providing financial solutions for affordable housing communities that lift the lives of the residents who call those communities home.