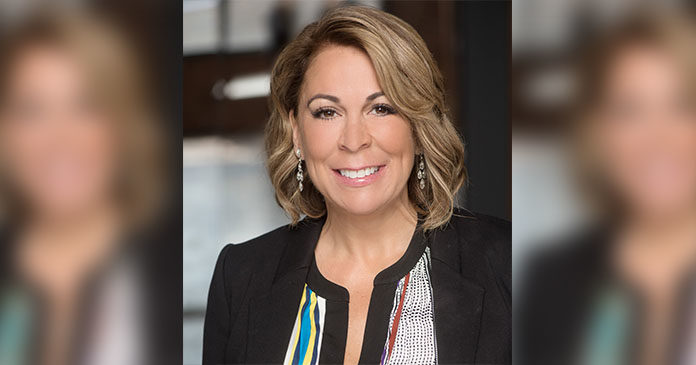 CA Ventures, a U.S. real estate investment holding company, today announced the expansion of its property management services under a new entity, CA Management Services (CAMS), and the promotion of Beth Pinder to chief operating officer of the newly formed Chicago-based company. Under Pinder's leadership, CAMS will manage CA's growing portfolio of student housing communities in the U.S., Europe and South America, currently totaling more than 15,000 beds. In addition, CAMS will assume operation of the firm's new and existing residential developments both domestically and internationally, with plans to offer third-party property management services in the future.
"In launching CAMS, we are bringing our residential and student housing management together under one umbrella, allowing us to apply our cross-market operational expertise to current assets as well as CA's robust global pipeline," said Tom Scott, CEO of CA Ventures. "With Beth at the helm, I'm confident we'll have the leadership skills, industry knowledge and on-the-ground experience needed to create and leverage efficiencies across these two divisions."
Management of five operating residential assets will be shifted to CAMS by the end of 2018. They include: The Residences at 8 East Huron and Eleven40, in Chicago; The Buckler, in Milwaukee; The Link Minneapolis, in Minneapolis; and Two Twelve Clayton, in Clayton, Mo., a suburb of St. Louis. CAMS will also manage two under-construction residential communities—The Link Phoenix, in Phoenix, and The Link Evanston, in Evanston, Ill.—as well as CA's future residential developments, including those that will be constructed through a planned $500 million investment in the European housing market.
CA's student housing portfolio, which was previously managed in-house through CA Student Living, will also be operated by CAMS.
The new company's services include day-to-day property operations and maintenance; resident communication; marketing and leasing; accounting; budget management; and a future plan to include third-party development advisory.
An industry veteran whose career spans more than 25 years, Pinder has been with CA Ventures since 2016, previously serving as executive vice president of property management and executive vice president of sales and marketing. Prior to joining CA, Pinder served as executive vice president of sales and marketing at EdR Collegiate Housing and director of portfolio leasing at Trinitas Ventures.
"Over the past few years, CA has assembled a team of superstars," said Pinder. "With unrelenting hard work, unmatched talent and unbelievable passion, CA Student Living has cultivated a premier student housing management platform, and with the launch of CAMS, we have the opportunity to innovate and expand that model into something greater."
Since its inception in 2014, CA Ventures has grown from a startup specializing in student housing development to an international conglomerate with a $7.8B portfolio of assets and a family of companies that includes CA Student Living; CA Office/Vanderbilt Partners; CA Senior Living; CA Residential; CA Industrial; CA Hospitality; and CAV International.
---
About CA Ventures
CA Ventures LLC is a Chicago-based real estate investment holding company whose international portfolio includes $7.8 billion in assets throughout the U.S., Europe and Latin America. While initially focused on student housing, CA Ventures has since diversified into other sectors, including office, senior lifestyle, multifamily, hospitality and industrial. In addition to development and renovation, the firm specializes in institutional joint ventures; value-add investing; equity and debt sourcing; and asset management services. CA Ventures serves as the holding company for the CA family of companies, including CA Student Living, CA Office / Vanderbilt Partners, CA Senior Living, CA Residential, CA Industrial, CAV International and CA Hospitality.