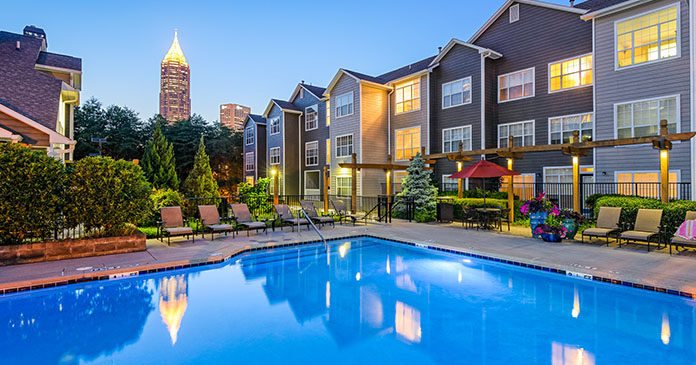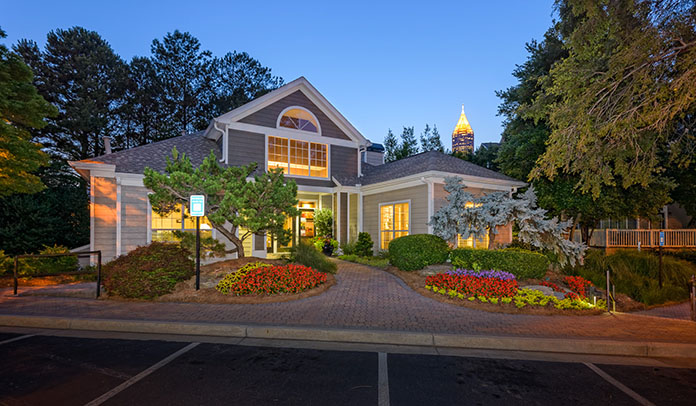 TruAmerica Multifamily in partnership with Tokyu Land US Corporation has made its first investments in Georgia acquiring two Atlanta apartment communities in separate transactions totaling $127.35 million.
Since entering the Southeast property markets in 2016, TruAmerica has focused its investments largely in Florida, where it has opened a regional office and built a sizeable portfolio of nearly 4,000 units in Orlando, Tampa, Fort Myers and Palm Beach. Having developed the necessary infrastructure to manage a growing regional portfolio, the firm felt increasingly comfortable with its plans to enter new markets in 2019, according to TruAmerica Senior Managing Director of Acquisitions and Co-Chief Investment Officer Matthew Ferrari.
"We look at new markets very strategically and cautiously, and the acquisition of Vinings Corner in Smyrna and The Prato at Midtown in Atlanta's Old Fourth Ward was the right opportunity to enter the Georgia market and expand our footprint in the Southeast in a very meaningful way," said Ferrari. "We've been in the market for several months and the competition for well-located communities with value-add upside, has been extremely fierce. In the end, the sellers were looking for high-quality bidders with the ability to execute and close."
Vinings Corner is a 360-unit community located at 2101 Paces Ferry Road SE in Smyrna and the broader Vinings/Cumberland submarket, one of Atlanta's largest employment centers. Built in 1983, Vinings Corner, which will be rebranded as Junction at Vinings, represents a true value add opportunity as only three percent of the apartment homes have been fully renovated. Anticipated upgrades to the one- and two-bedroom apartment homes include new appliances, stone countertops, cabinet faces and pulls, hard-surface flooring and upgraded plumbing and lighting fixtures. TruAmerica also will implement modest upgrades to the exterior and common areas including the pool, fitness center and dog park.
In a separate transaction, the TruAmerica-led joint venture also acquired The Prato at Midtown, a 342-unit Class B property located at 400 Central Park Place, NE in the Old Fourth Ward, one of Atlanta's fastest growing urban neighborhoods. Taking advantage of economies of scale, TruAmerica will implement a capital improvement program similar to that of Vinings Corner, with interior and exterior renovations and upgrades.
This is TruAmerica's first joint venture with Tokyu Land US Corporation (TLUS), a subsidiary of Tokyu Land Corporation, one of the largest Japanese real estate firms.  TLUS focuses on real estate development and investment in major gateway cities in the U.S.
Both acquisitions were leveraged with attractive 10-year financing from Freddie Mac arranged by Brian Eisendrath of CBRE Capital Markets, Inc. for Vinings Corner, and Trevor Fase and Russell Dey of Walker & Dunlop.
Atlanta-based CBRE Southeast Multifamily, led by Vice Chairman Kevin Geiger marketed Vinings Corner on behalf of the seller. Atlanta-based Jones Lang LaSalle Managing Director's David Gutting and Derrick Bloom marketed Prato at Midtown on behalf of the seller.
---
About TruAmerica Multifamily
TruAmerica Multifamily is a vertically integrated, value-add multifamily investment firm based in Los Angeles. Founded in July 2013 as a joint venture between Robert Hart and The Guardian Life Insurance Company of America, TruAmerica has been one of the country's most active multifamily investors and manages an $8.3 billion portfolio of approximately 39,000 units across prime locations throughout Northern and Southern California, Washington, Oregon, Colorado, Arizona, Nevada, Utah, Maryland, Florida and Georgia.