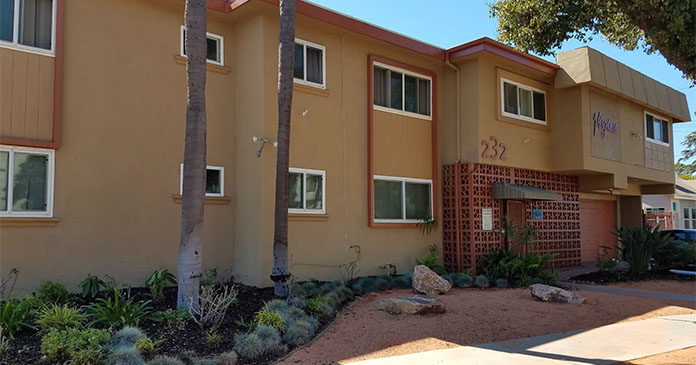 Universe Holdings has acquired a 15-unit multifamily community in Inglewood, CA, for $3.8 million.
Chateau Park Casino Royale V is the firm's ninth acquisition in the past four years in the Los Angeles submarket that has gained national attention as the site of the $3 billion NFL stadium that will be home to both the Los Angeles Rams and Los Angeles Chargers. Universe plans to double its portfolio in Inglewood in 2019.
Universe Holdings CEO Henry Manoucheri identified Inglewood as a strong multifamily market two years before Rams owner Stan Kroenke made his intention clear to make Inglewood the home city for his new stadium complex. Manoucheri's keen investment instincts, honed by more than 30 years of experience in the Southern California market, led Universe's investment team to dig deep into the market and the results of its research backed up Manoucheri's belief.
"A lot of investors shied away from Inglewood, but what we saw was a high-density community with a large inventory of workforce housing in a submarket located adjacent to markets where rising rents are pricing many people out," Manoucheri said. "We also saw stable occupancy and the opportunity to acquire a number of value-add properties. For us, the size of the properties was not a concern. We have properties ranging in size from 15 to 50 units. We believed in what we were doing and time has proven us right."
Universe's acquisition of Chateau Park Casino Royale V is the latest example of a property that fits its investment strategy in Inglewood. Located at 232 W Olive St., the community is situated five minutes away from the redevelopment of Hollywood Park and the new NFL stadium. It is centrally located to local employers like Los Angeles International Airport, Centinela Hospital and the growing tech industry in Silicon Beach.
Built in 1962 and having never been renovated, the property offers an immediate value-add opportunity. Universe Holdings plans to implement a significant capital improvement program to bring the building's exterior and interior units up to contemporary standards on par with newer product in the market. Universe plans to complete the renovations to coincide with the opening of the new stadium and entertainment complex.
"We take pride in investing millions of dollars in improvements in our properties elevating our tenants experience, lifestyle, and creating jobs in Inglewood," Manoucheri said. "Our continuing goal is to provide affordable, high quality workforce housing for a community we're in for the long haul."
---
About Universe
Universe Holdings, is a privately held multifamily investment, ownership and management firm focused on value-add and off-market transactions. Founded by Chairman/CEO Henry Manoucheri in 1994, the company has completed investment transactions of more than 7,500 apartment units throughout the United States and abroad. Universe strives to achieve long-term value through strong fundamentals meeting institutional quality ownership strategies.