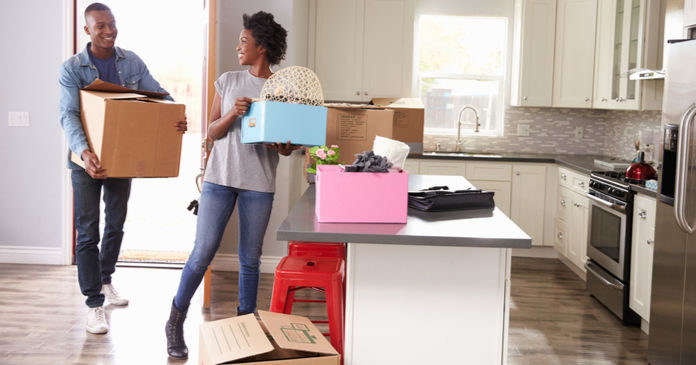 A recent report from the Brookings Institution compares and contrasts recent migration patterns for young adults and for seniors using data from the Census Bureau's American Community Survey.
Millennials on the move
The report found that young adults are much more likely to move than are seniors, with migration rates three times as high. However, it found that young adult migration rates now are generally lower than they were between 2004 and 2007.
Brookings looked at the net migration of young adults for 53 metropolitan areas with populations of over 1,000,000. It found that 17 of the top 20 top population gainers are in the west or the south. The three exceptions to this are Minneapolis, Columbus and Kansas City, all of which were cited for their highly educated populations. The top 5 metros for young adult in-migration are Houston, Denver, Dallas-Fort Worth, Seattle-Tacoma and Austin.
Many of the metropolitan areas with net out-migration of young adults are in the Northeast and Midwest. However, three of the top five areas for out-migration are the sun-belt metros of Los Angeles (#2), San Diego (#4) and Miami (#5). Rounding out the top five are New York-Newark and Chicago.
States gaining the most young adults are Texas, Washington, Colorado and Oregon. States losing the most young adults are New York, Illinois, New Jersey and Massachusetts.
Seniors follow the sun
It is a cliché that seniors move from the Northeast to Florida. It became a cliché because it is true. Metropolitan areas in the Northeast and Midwest all showed a net out-migration of seniors while metros showing net in-migration are largely in the South. The states with the highest net in-migration of seniors are the classic retirement destinations of Florida and Arizona.
Another trend showing up in the senior migration data is that they are leaving high priced metro areas for lower cost regions. In spite of having mild weather, Los Angeles and San Francisco showed a net loss of seniors while nearby, but lower cost, Riverside, Las Vegas and Sacramento all showed gains.
Among the metropolitan areas covered by the report, Phoenix, Tampa, Riverside, Las Vegas and Jacksonville saw the most net in-migration of seniors. New York, Los Angeles, Chicago, Washington and San Francisco saw the most net out-migration.
Among the states, Florida, Arizona, North Carolina and South Carolina saw the most net in-migration while New York, California, Illinois and New Jersey saw the most net out-migration.
The full report includes some interesting graphs and also more information about how migration patterns of these two age groups have changed over time. It is available here.