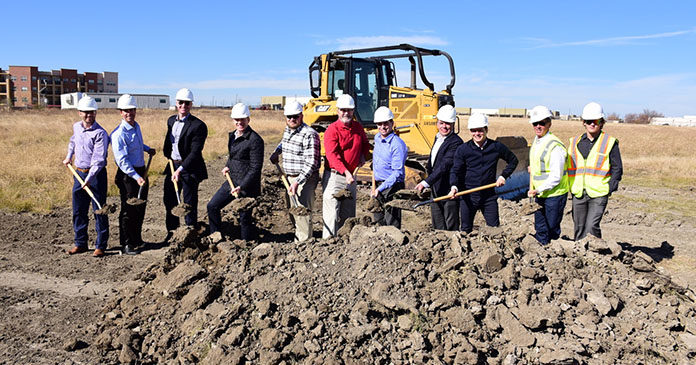 Real estate industry veteran Russ Krivor is revolutionizing the real estate industry, again, this time building apartment communities for individuals and families who are priced out of single-family home ownership. Today, Krivor announced his newest venture, Sovereign Properties, is positioned to disrupt the multifamily space by offering affordable price points with child-friendly amenities and apartments to accommodate growing families. The first development is a $73 million apartment community called Sovereign at Twin Creeks in Allen, Texas located at 729 Junction Drive.
"Our model is a single-family lifestyle at a multifamily price point," said Krivor. "The U.S. is facing an affordability crisis with single family homes.  People are turning to apartments because of higher mortgage rates and higher rents for single family homes. While they want a reasonable entry point, they also want the kind of amenities that they would find in a single-family home: large dining areas, extra storage space, walk-in closets in each bedroom, and plenty of child-friendly play areas."
According to the 2018 4Q Marcus and Millichap Multifamily Research Market Report for DFW, the monthly mortgage payment for a median-priced home rose to $2,000, or $900 above the average rental rate in DFW.
Krivor understands the need for affordable luxury firsthand. "My family immigrated from the Ukraine when I was three years old," he said. "I started building apartment communities because I understand the needs of the middle-class families who live in them. I want to give everyone a large, comfortable living space situated near great schools, with easy access to grocery stores, job centers, and kid-friendly activities."
Construction is underway at Sovereign at Twin Creeks, which is expected to open in late summer 2020. The property will feature 366 units with a resident club house, fitness center, business lounge, resort-style pool and other Class A amenities with a modern aesthetic. The development will also feature a 15,000-square-foot Class A medical office building adjacent to the community. Davis Brothers Construction is the general contractor.
In 2008, Krivor revolutionized luxury apartment living by providing condo-style upgrades into apartments. He was the first builder in Texas to incorporate luxury amenities such as granite countertops, steel appliances and walk-in closets. He has completed 5,000 units in five markets.  Now, Krivor wants to revolutionize the affordable-living space.
"Our communities have diversified income streams as they are developed in tandem with medical office buildings, charter schools, and retail centers to keep rental rates affordable in a constantly rising rate environment." Krivor said.
Sovereign at Twin Creeks is located next to Krivor's Dolce Living Twin Creeks apartment community that opened in 2016. Krivor has built over 2,500 apartments in the Dallas-Fort Worth metroplex during the past ten years.