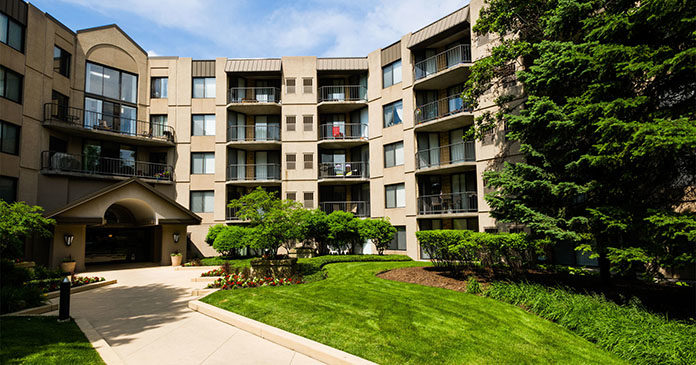 Multifamily owners and managers who expect a high rate of return and an increase in the value of their assets are achieving their financial goals by upgrading the functionality and overall aesthetic appeal of common areas, unit renovations and amenity spaces.
Much of the increase is in central business districts, especially in high-rises, where more and more investors are seeking slightly distressed urban core product available due to overbuilding, according to Ira Singer, a principal with Mosaic Construction, Northbrook, Illinois, a leader in multifamily renovation, remodeling and construction that successfully modifies existing spaces by increasing accessibility and meeting the special needs of residents.
"We have a wealth of experience helping our clients achieve their goals, especially in restoring the value of multifamily buildings with an emphasis on market-rate apartment buildings, student housing, affordable housing and senior housing. We anticipate their needs," said Singer.
Mosaic Construction has renovated more than 750 units totaling more than 525,000 square feet, replaced more than 475,000 square feet of residential and commercial roofs, as well as replaced more than 20,000 windows and doors, and remodeled more than 100,000 square feet of amenity spaces.
The renovation process is best handled by experienced construction companies like Mosaic Construction, which brings over 25 years of design-build expertise to multifamily housing. Mosaic handles the entire process of consulting, constructing and transforming properties and exceeding each client's expectations. Projects are delivered on time, within the client's budget and with minimal disruption. Through a consultative approach, living and working environments are created that align with each client's requirements; turning a vision into a reality.
Growing in importance for construction companies in the senior housing market is to be designated as a Certified Aging-in-Place Specialist (CAPS). The Certified Aging-in-Place Specialist (CAPS) designation program teaches the technical, business management, and customer service skills essential to competing in the fastest growing segment of the residential remodeling industry: home modifications for the aging-in-place.
This experience gives Mosaic Construction the ability to modify existing spaces by increasing accessibility and meeting the special needs of residents. As a designated CAPS consultant, Singer notes that it signifies that Mosaic Construction understands the senior remodeling market, technology, tools and resources available.
"The key to successful multifamily renovation," said Singer, "is to ensure the ideal plan results in the installation of the products and options that will maximize a property's functionality and overall aesthetic value. This is the key to having projects delivered on time, on budget and exceed expectations. It also should include access to proprietary resources and processes to help clients resolve their design-build challenges," he said.
The demand for multifamily housing is on the rise with a 44 percent increase in multifamily sales in 2018 (according to Cushman & Wakefield). The rise in multifamily sales now accounts for 31 percent of the total U.S. real estate investment sales.
Singer agrees with apartments.com which concludes: "Multifamily construction acts as a stimulus to local economies, and plays a crucial role in allowing our nation's cities to grow in inclusive and sustainable ways. Multifamily construction is important to local economies for two primary reasons. First, the addition of new units to the housing supply serves to meet the need for housing, which helps keep rent growth in check. In addition, the construction itself creates jobs and injects money which can be a boon for the local economy."