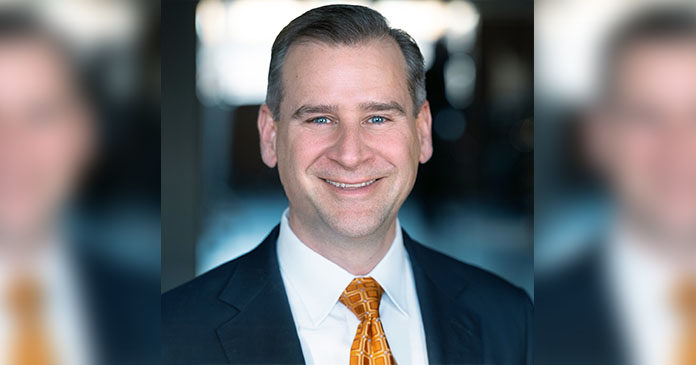 CA Ventures, a U.S. real estate investment holding company, today announced Steve Boyack has been appointed CEO of CA Management Services (CAMS), the firm's new property management arm announced last December. CAMS oversees operations for CA's portfolio of student housing communities, which comprises approximately 15,000 beds, as well as CA's growing number of residential communities throughout the U.S., Europe and South America, collectively totaling more than 5,000 units.
"When we were looking to expand our property management capabilities through the creation of CAMS, a company built on superior service standards and innovative technology, we knew having the right leadership in place was critical to upholding those standards across our student housing and residential portfolios," said Tom Scott, CEO of CA Ventures. "Steve's cross-sector management experience, together with his foresight in building technology and ability to attract and retain employees who share his passion for the industry, will help establish CAMS as a preferred employer and property manager in markets both nationally and internationally."
Active in the multifamily industry for more than 25 years, Boyack joins CAMS from Greystar, where he was a senior managing director leading the company's expansion and day-to-day operations in key Midwest markets, including Chicago and Minneapolis. Prior to Greystar, Boyack spent 15 years at the Laramar Group, where he held progressively senior positions, the last being chief operating officer in charge of all facets of property operations. In that capacity, he also served as a member of both the executive and investment committees.
"I am thrilled to join the CA Ventures team and lead the firm's expansion in property management," said Boyack. "Having collaborated with CA in the past, I saw firsthand the high-quality team they've assembled, the caliber of product they bring to market, and the industry-leading applications of data and technology they have used to accelerate their growth. Most of all, I have a high alignment with the values that CA sets forth, including a passion to identify opportunities, move past obstacles and lead the industry in building and process innovation."
CAMS services include day-to-day property operations and maintenance, resident communication, marketing and leasing, accounting, and budget management. The firm is currently seeking candidates for all positions, with plans to hire approximately 100 site-level and corporate associates over the next two years.
"Wherever possible, CAMS will integrate technology to make operations more seamless, enhancing the resident experience through features like in-building and in-unit IOT," added Boyack. "Our goal is to remove friction from our residents' everyday lives not only through the amenities they have come to expect from a CA community, but also through cutting-edge service offerings residents didn't even know they needed."
Boyack holds a bachelor's degree in economics from the University of Iowa and a CPM® designation from the Institute of Real Estate Management.
---
About CA Ventures
CA Ventures LLC is a Chicago-based real estate investment holding company whose international portfolio includes $8.6 billion in assets throughout the U.S., Europe and Latin America. While initially focused on student housing, CA Ventures has since diversified into other sectors, including office, senior lifestyle, multifamily, hospitality and industrial. In addition to development and renovation, the firm specializes in institutional joint ventures; value-add investing; equity and debt sourcing; and asset management services. CA Ventures serves as the holding company for the CA family of companies, including CA Student Living, CA Office / Vanderbilt Partners, CA Senior Living, CA Residential, CA Industrial, CAV International and CA Hospitality.