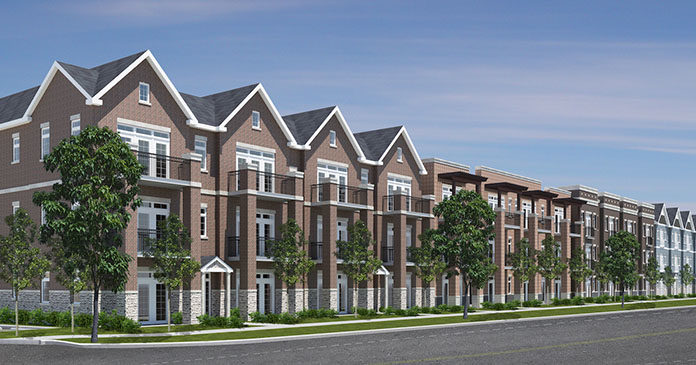 Knighthead Funding, LLC has provided Noah Properties Chicago with a $14.36 million construction loan for the Roselle Apartments (Roselle), a multifamily community in the Chicago submarket of Glendale Heights/Lombard.
When completed in the first quarter of 2020, Roselle will feature 72 two-bedroom, two bath townhomes in six, three-story buildings located at 22W456 Irving Park Road.  Each home will include stainless appliances, stone countertops, walk-in closets and washer and dryer.
Due to a time-sensitive closing following a recent rezoning, Knighthead was able to meet the sponsor's tight deadline and fund the 18-month, non-recourse loan.
The transit-oriented development is located less than two blocks from the Roselle Metra station, leaving it approximately a 45-minute ride from Chicago's Union Station and approximately 10 minutes from O'Hare International Airport.
"The submarket benefits from strong multifamily occupancy and limited new supply.  The project's desirable unit sizes and layouts, along with its proximity to the Metra Station, which provides convenient transportation to downtown Chicago, make this development very attractive. We were also very impressed with sponsorship, Noah Properties Chicago, which has significant experience and a proven track record in constructing this type of product across Chicago," said Peter Illuzzi, who handles loan originations in the Midwest for Knighthead.
---
About Knighthead Funding
Knighthead Funding, LLC is a national real estate finance company specializing in loans for the acquisition, renovation, construction and refinancing of commercial real estate across all asset classes. Knighthead originates loans for its managed real estate debt funds and Knighthead Annuity & Life Assurance Company. Knighthead Funding is an affiliate of Knighthead Capital Management, LLC, a New York-based SEC registered investment management firm.