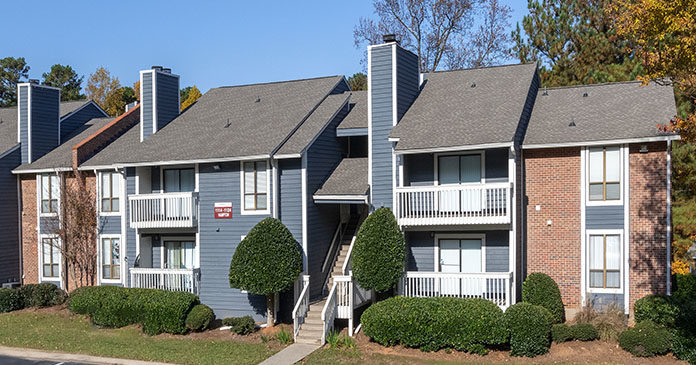 Cushman & Wakefield has arranged the sale of Canopy, a 684-unit apartment community located in Norcross, Georgia. Mike Kemether and Tyler Averitt of Cushman & Wakefield represented the sellers, Cortland and Oaktree Capital Management, in the transaction. Priderock Capital Partners acquired the property.
"One of the biggest changes I have witnessed over the past 10 years is how Gwinnett County has reconstituted itself into one of the strongest multifamily submarkets in Atlanta predominantly through admirable job and population growth, with the county making some smart investments in infrastructure and commitments to town centers," Kemether said. "Canopy has grown right along with the county. The seller has executed the property repositioning plan to a T, and the buyer will reap the benefits as the deal matures and moves to full market rents."
Built in 1987 on 59 acres, Canopy is located in Atlanta's premier expansion market of Gwinnett County, one of the fastest growing counties in the nation for more than two decades. Canopy's best-in-class amenities include a state of the art fitness center, two swimming pools, soccer field, resident clubhouse with children's library, playgrounds and dog parks.
"Gwinnett's high replacement cost for multifamily, coupled with a lack of new single family development, offers the new owners an excellent position in the market to operate Canopy as a high-end affordable option for renters," Averitt added.
Cushman & Wakefield's Southeast Multifamily Advisory Group ranked No. 1 in market share in 2018 based on closed transactions, totaling over $5 billion in sales volume.
---
About Cushman & Wakefield
Cushman & Wakefield is a leading global real estate services firm that delivers exceptional value for real estate occupiers and owners. Cushman & Wakefield is among the largest real estate services firms with approximately 51,000 employees in 400 offices and 70 countries. In 2018, the firm had revenue of $8.2 billion across core services of property, facilities and project management, leasing, capital markets, valuation and other services.