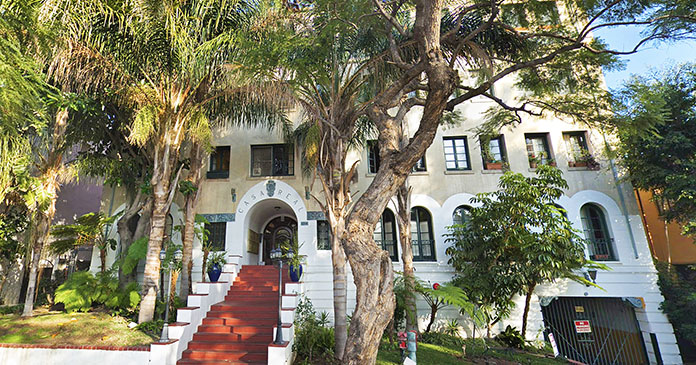 Concord Capital Partners has acquired Casa Real, a 60-unit multifamily property located in the historic Harper District of West Hollywood for $17.275 million.
The four-story, 43,000-square-foot multifamily property is located at 1354 N. Harper Avenue, one block south of the famed Sunset Strip. Its arched entryways, ornamental ironwork and decorative glazed tiles are examples of the distinctive elements associated with the Mediterranean Revival popular in Los Angeles during the 1930's.
Casa Real was originally built as part of the famed Chateau Marmont Hotel and was used to house hotel staff and provide additional lodging for guests when the main hotel was filled. In 1996, Casa Real was designated as a Historic Landmark and placed on the Local Register of Historic Properties by the City of West Hollywood.
"We continue to look for well-located assets with a unique story to tell," said Concord CEO Reuben Robin. "Casa Real is a gem from the city's past which we've been given the opportunity to restore to its past magnificence. While the seller has been a good steward of the property, Casa Real can benefit from both professional management and thoughtful renovation."
The 60-unit building features a mix of studio and one-bedroom homes. Concord will implement a multimillion dollar capital improvement plan that will include, addressing deferred maintenance issues, renovating unit interiors with high-end finishes as leases roll, and restoring the exterior to highlight its vintage heritage.
"Our vision is to have Casa Real exceed the standard of today's discerning renters, while remaining true to the property's rich architectural integrity and historic charm," Robin said.