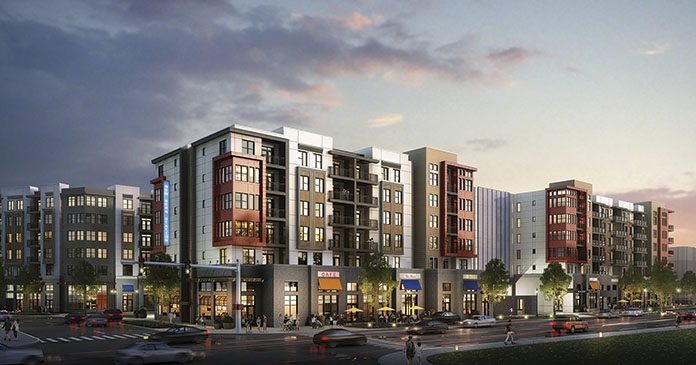 LMC is the sixth-largest apartment developer in the U.S., according to the National Multifamily Housing Council. Its parent company, Lennar is the second-largest homebuilder, according to Professional Builder magazine. LMV II, the newest of the firm's funds, will provide capital to develop and acquire apartment communities over the next eight-years.
LMC developed 4,585 apartment units in 2018, up 23 percent from 3,742 the previous year. Lennar's multifamily development business is relatively new to the industry, having launched in 2011, and operates mostly Class A garden-style and high-rise buildings within the U.S.
The multifamily division of Lennar is a small part of the company's business, making up just 2.5 percent of its total revenue.
Lennar rises to no. 2 spot
In February of 2018, Lennar acquired CalAtlantic, the country's fourth largest homebuilder at the time. The combination created a company with revenue of $17 billion and a presence in 21 states, and made Lennar the second largest homebuilder, behind D.R. Horton. Lennar is publicly traded.
Last year's $9.3 billion acquisition gave the new company control of 240,000 home sites and 1,300 active communities in 49 markets across 21 states. The deal included $3.6 million of debt assumed, 80 percent stock and 20 percent cash.
At the time of the merger, the company's executive chairman Stuart Miller indicated that he wanted to make Lennar a "pure-play" homebuilder, that is, to concentrate on building single-family homes.
Multifamily has been an attractive investment for some time now, and the growing number of renters in large U.S. cities is hard to resist.