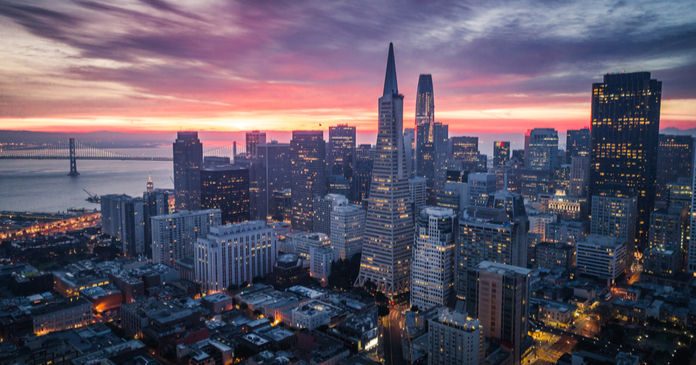 The Pacific Coast Builder's Conference was held in San Francisco May 29-31. In addition to a trade show where suppliers to the building industry can showcase their latest products, the conference included education sessions including a full day of presentations on trends in multifamily housing. This post gives short reviews of three presentations by the leaders of emerging companies who described their targeted product niches and the approaches they are taking to fill them.
Making their pitches
The first of these companies is named Bumblebee Spaces. Bumblebee aims to improve the livability of ultra small apartments by allowing the limited space they contain to be used in different ways. They do this by allowing major room components such as furniture, storage spaces and partitions to be stored in the ceiling. This storage only requires 1 foot of vertical space, so the ceiling height is not significantly impacted. Different components can be lowered at different times to configure the room for different purposes. Thus, the same space can be used for a living room and a bedroom without compromising (much) on the furnishings in either.
The second company is Starcity, a provider of co-living spaces. Starcity has now had a number of projects completed and thinks that they have a handle on the sort of environment that is most appealing to people who are interested in the co-living experience and which also makes the most sense financially.
One of the goals of the co-living industry is to drive down costs for residents, making multifamily housing in prime city locations affordable to people making only $50,000 to $120,000 per year. They do this by reducing the cost of construction per person housed, both by decreasing the total square footage dedicated to each person, and by spreading out the cost of high-priced construction elements, such as kitchens, over more residents. A typical co-living space may have 12 bedrooms, each usually housing one, but sometimes two, persons. All 12 bedrooms share a single, very large, kitchen. About 350 sqft of space is devoted to each resident, about 160 of which is in their private bedroom.
Starcity makes services available to its residents including things like dog walking and cleaning of both the private and shared spaces. Their operating expenses are similar to those of more conventional multifamily buildings and they aim to drive their costs down further by building larger projects.
The third company is Factory_OS, which is pursuing modular construction of multifamily housing. While they are targeting the same market as Katerra, they are taking a somewhat different approach. Katerra is re-inventing everything. They have their own CAD software, their own building components, such as cross-laminated timber (CLT), plumbing fixtures, electrical systems and HVAC systems. By contrast, Factory_OS has partnered with Autodesk for CAD software and is using widely available building components.
Factory_OS has a manufacturing plant on Mare Island in California, the former site of a naval shipyard with a deep-water channel to the Pacific Ocean. They expect to use this facility to ship products to the entire West Coast. Their plant allows them to build modules with widths between 8 and 16 feet and with lengths up to 72 feet. Modules can have ceiling heights of up to 10 feet. They are starting with all-wood construction with buildings up to 5 stories high above podium. Modules are shipped with completed interiors. Siding and roofs are added on site.
As Katerra has done, Factory_OS is creating several standard floor plans for each unit type (studio, one-bedroom, etc.) which are optimized for modular construction. These standardized designs would be made available to their customers.
Factory_OS expects that their construction costs will be up to 30 percent less than conventional construction. Their capacity is estimated to be 1500-2000 units per year per factory shift. They are booked well into 2020.
What's the theme?
The common thread with each of these presentations was to provide a satisfying resident experience at a more affordable price than possible with conventional multifamily housing. They intend to accomplish this either by using space more efficiently or by reducing cost of construction, or by both. These are three companies to keep an eye on.