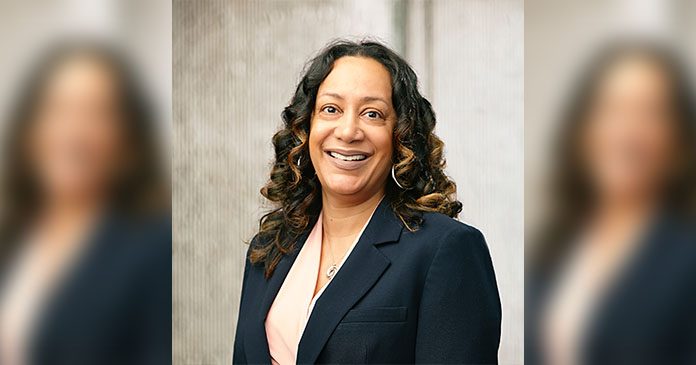 Chicago-based The Habitat Company, a leading U.S. multifamily developer and property manager, announced today that Kimberly Sisney has joined the team as vice president, Habitat Affordable Group, the affordable division of The Habitat Company which manages more than 10,000 units. Sisney brings more than 25 years of experience in property management to the role.
"Kimberly has spent her entire career in the affordable housing industry and has a true passion for the sector," said Charlton Hamer, senior vice president, Habitat Affordable Group. "Her years of experience in all aspects of affordable housing, but specifically property management have allowed her to hit the ground running. Kimberly's dedication to ensuring all people have a place they are proud to call home truly resonates with Habitat's mission. We are delighted to have her as part of our team."
In her new role, Sisney is responsible for the overall operations of Habitat's 60 affordable communities located in Chicago and St. Louis, as well as the oversight and leadership of current and future affordable housing partners. She will also oversee planning and strategy for the portfolio in addition to managing profitability and quality services; process improvements; marketing; budgeting; and accountability for all properties under The Habitat Affordable Group.
Before joining Habitat, Sisney served as property management director at Bickerdike Redevelopment Corp. Prior to that, she served as vice president of operations for Urban Innovations where she was responsible for the physical, managerial and fiscal oversight of affordable senior housing in five states. Previously, Sisney was a senior asset manager at the Illinois Housing Development Authority.
Sisney is a past president of the Institute of Real Estate Management (IREM) Chicago Chapter #23 from which she also earned a Certified Property Manager (CPM) designation and is an active member, mentoring new members of the organization as they navigate their real estate careers. Additionally, she has also earned Certified Occupancy Specialist (COS) and Tax Credit Specialist (TCS) designations from the National Center for Housing Management and is a real estate managing broker in Illinois. She was awarded Certified Property Manager of the Year in 2014 and a Leadership Award in 2019 by IREM Chicago Chapter #23. She has also served on several IREM National Committees, most recently as chair of the Ethics Committee.           
"What I love most about Habitat is the sense of community and family that is so prevalent amidst the company's commitment to providing quality housing for all residents – no matter their income bracket," said Sisney. "Affordable housing matters and is desperately needed. I'm honored to be a part of a company that was founded on that principle and remains committed to it today."
---
About The Habitat Company
Founded in 1971, The Habitat Company is a full-service residential real estate company specializing in property management, acquisitions and development. One of the largest residential property developers and managers in the United States, with over $3 billion in assets and more than 22,000 units under management across six states, the company's portfolio spans a range of property types, from mid- and high-rise condominium, apartment and adaptive reuse developments to senior and affordable housing communities. Headquartered in Chicago, with more than 800 employees throughout the United States, Habitat is dedicated to improving the communities it serves through innovation and a commitment to excellence.