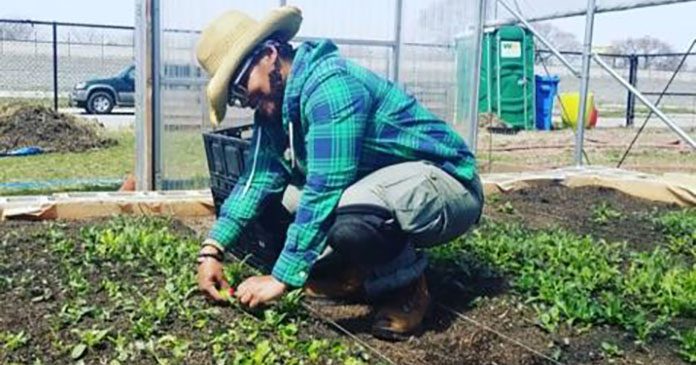 ​​​​​​It was the urban farm in her Legends South community that first sparked Gertrude's interest in horticulture and the idea that gardening could be therapeutic. Three years later, Gertrude, 56, will be heading to Oakton Community College, to study Horticultural Therapy.
"I am of the belief that the children in my community are in need, and my vision is to offer sanctuary and therapy via gardening and farming, including showing them how to prepare healthy meals with the food that is grown," Gertrude wrote in the essay that accompanied her application to The Michaels Organization Educational Foundation.
Gertrude is one of 294 "Michaels Scholars," to be awarded educational grants from the foundation, which announced today that it will bestow more than $1 million in educational grants for the 2019/2020 academic year to residents of Michaels' owned and managed communities.
The $1 million is a record for the foundation, which last year awarded $750,000 in scholarships.
"It's a privilege for our organization to be able to invest in the education of our residents," said John J. O'Donnell, Chief Executive Officer of The Michaels Organization. "Investing in the people who live in our communities is an essential part of how we create communities that lift lives."
The foundation was established by The Michaels Organization's founder Michael J. Levitt in 1991. With these latest scholarships, the total amount the foundation has awarded over the past 29 years now surpasses $7.9 million.
All residents who live in affordable, mixed-income, student, or military housing communities owned or managed by companies of The Michaels Organization are eligible to apply for scholarships from the educational foundation. The scholarship funds, which are paid directly to the educational institution, can be used at any accredited college, university or vocational school in the country. Students can reapply every year of their undergraduate education.
Foundation funds are raised through private donations from corporations, companies, families, private trusts, and individuals known throughout The Michaels Organization business network.  Michaels' Founder and Chairman, Michael Levitt and his wife Pat Levitt contribute $2 for every one dollar raised by the Foundation.
For the 2019/2020 academic year, awards were made to 294 students receiving individual scholarships up to $10,000. This year's recipients include traditional and nontraditional students living in affordable housing communities, as well as the children of military personnel living on privatized on-post housing owned or managed by Michaels. Residents of Michaels' Student Living communities are eligible for scholarships that are offered each fall.
The Michaels Organization Educational Foundation has helped thousands of resident scholars achieve their dreams of higher education since Michael Levitt became the first affordable housing owner in the country to create a scholarship fund for residents. Scholarship celebrations will be held this summer in cities across the country.
---
About The Michaels Organization Educational Foundation
The Michaels Organization Educational Foundation administers educational scholarship programs open to all residents of Michaels Communities. The non-profit foundation is an affiliate of The Michaels Organization, a national leader in residential real estate with full-service capabilities in development, property management, finance, and construction.  Now in its 29th year of awarding scholarships, The Michaels Organization Educational Foundation was the first of its kind in the affordable housing industry when it was established by Michael and Patricia Levitt in 1991. Since then, the scholarship program has expanded to include residents of Michaels' military and student living communities, and is foundational to The Michaels Organization's mission of Creating Communities that Lift Lives.
Source: The Michaels Organization Educational Foundation