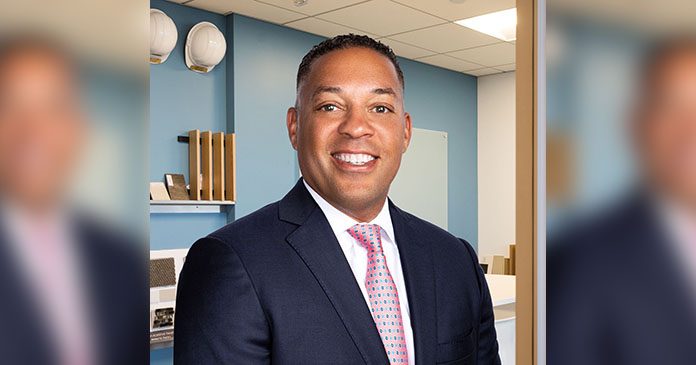 Cityview, a premier multifamily investment management and development firm, today announced the addition of real estate professional Khalif Edwards as the firm's managing director of capital raising and investor relations. With over 20 years of real estate investment and capital management experience, Edwards will help broaden and diversify the firm's investor base by identifying and fostering key institutional relationships that align with Cityview's targeted urban investment strategy.
As managing director, Edwards will utilize his experience to expand the firm's investment management intelligence and drive new capital development opportunities with private and public pension fund plans, insurance companies, foundations and endowments and family offices. Other responsibilities include managing investor and consultant outreach, leading the formulation of fundraising strategies for multiple investment vehicles, increasing brand recognition for Cityview in national and international markets, and more.
"Cityview's assets under management have experienced exponential growth in recent years, and we are confident that the addition of Khalif to the team will help expand our investor base even further, both nationally and internationally," said Sean Burton, CEO of Cityview. "Khalif brings a wealth of industry knowledge and market insight to lead this endeavor, and we are excited to welcome him to the Cityview team."
In his previous role as managing director and equity partner at Clarion Partners, Edwards was head of West Coast capital fundraising and client relationships for all of the firm's funds and separate accounts, leading his team in raising $3 billion in equity from 2012 to 2019. Prior to that, he served as senior director of business management at TIAA-CREF Investment Management, director of private equity funds group at Merrill Lynch & Co. and senior vice president at EastDil Secured, LLC, among other senior positions.
"As the newest member of Cityview's leadership team, I look forward to working alongside some of the industry's top real estate professionals with a passion for urban investment and development," said Edwards. "I'm honored to help grow the firm's portfolio and relationships and support its mission to drive value for investors while giving them access to some of the best real estate markets in America."
Edwards earned a Master of Business Administration from Columbia Business School with a concentration in real estate and corporate finance, and a bachelor's degree in economics from Stanford University. He holds Series 7, 24 and 63 licenses.
---
About Cityview
Founded in 2003, Cityview is a premier investment management and development firm dedicated to redefining urban living. Focused on developing multifamily and mixed-use projects in high-growth markets, Cityview connects the comforts of home with the energy of city life. Cityview investments have generated more than $4 billion in urban investment across more than 100 projects.