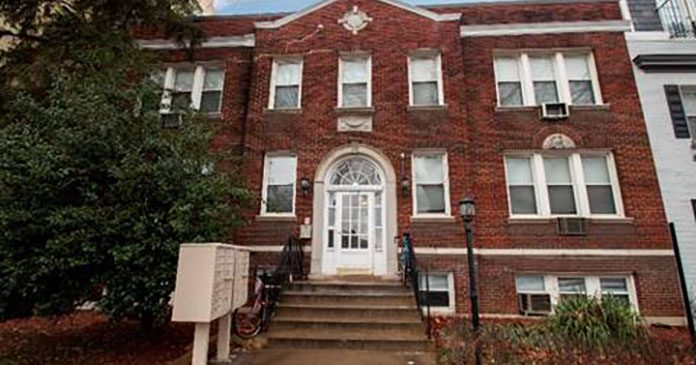 Transwestern Commercial Services (TCS) today announces its Mid-Atlantic Multifamily Group brokered the disposition of a 52-unit, three-building apartment portfolio. TCS Executive Vice Presidents Dean Sigmon and Robin Williams and Vice President Justin Shay represented the seller in two transactions.
The properties at 3222 and 3224 Wisconsin Ave. NW, which include 32 apartments, were sold for $6.1 million, or $190,625 per unit. The 20-unit building at 3218 Wisconsin Ave. NW was subject to a ground lease and sold for $2.6 million, or $130,000 per unit. The latter sale was delayed as part of the Tenant Opportunity to Purchase Act (TOPA).
"With an average size of only 428 square feet, the portfolio offered a unique unit mix of primarily efficiency and one-bedroom apartments in a highly desirable location," said Shay. "While micro-units are starting to be included in newer developments, it is rare to find older buildings such as these with apartments under 300 square feet."
Originally built between 1923 and 1925, the buildings are located one block north of Washington National Cathedral and just south of the Giant-anchored Cathedral Commons. With proximity to Massachusetts Avenue and Georgetown, the location provides residents with convenient access to employment centers and nearby American University.
"The location provides excellent lifestyle amenities for residents and the affordable floorplans are hard to find in northwest Washington, D.C., as some studio units rent for $1,200 per month," said Sigmon.
According to Delta Associates' Second Quarter 2019 Mid-Atlantic Class A Apartment Market Report, average rents in Upper Northwest Washington, D.C., stood at $2,870 per month with stabilized vacancy reported to be 4.1 percent as of June 2019.
The TCS Mid-Atlantic Multifamily group provides a full range of Investment Sales Services throughout Washington, D.C., Northern Virginia, Richmond, Baltimore, Philadelphia, and Delaware. The group's recent client roster includes Sentinel Real Estate, Federal Capital Partners, Foulger Pratt with DLJ, Hampshire Properties, Aimco, Avalon Bay, Equity Residential, The Bozzuto Group, Fannie Mae, AIG Investment, Morgan Properties, Goldman Sachs, JP Morgan and Angelo Gordon.
---
About Transwestern Commercial Services
Transwestern Commercial Services (TCS) is a privately held real estate firm of collaborative entrepreneurs who deliver a higher level of personalized service and innovative client solutions. Applying a consultative approach to Agency Leasing, Asset Services, Occupier Solutions, Capital Markets and Research, our fully integrated global organization adds value for investors, owners and occupiers of all commercial property types. We leverage market insight and operational expertise from across the Transwestern enterprise, which includes firms specializing in development and real estate investment management. TCS has 34 U.S. offices and assists clients from more than 200 offices in 37 countries through strategic alliances with France-based BNP Paribas Real Estate and Canada-based Devencore.