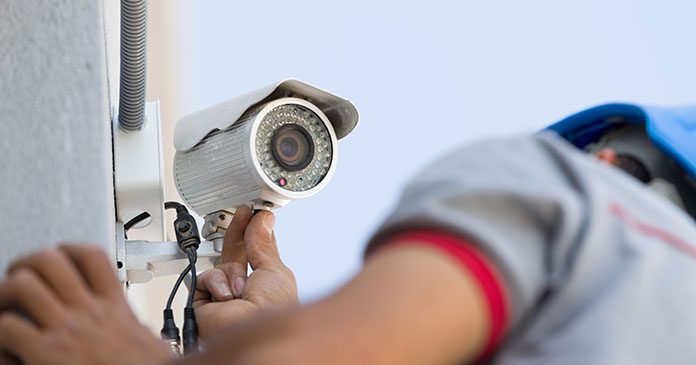 The U.S. Department of Housing and Urban Development (HUD) announced it is awarding $5.2 million to 23 Public Housing Authorities (PHAs) in 15 states to make needed improvements to their safety and security systems.
HUD's Capital Fund Emergency Safety and Security Program supports public housing authorities as they address the safety of public housing residents. These grants may be used to install, repair, or replace capital needs items including security systems/surveillance cameras, fencing, lighting systems, emergency alarm systems, window bars, deadbolt locks and doors.
"Every family deserves to feel safe in their home," said HUD Secretary Ben Carson. "HUD is determined to ensure the well-being of public housing residents and these grants give communities the tools they need to make that happen."
The following public housing authorities will receive grant awards and use the funding to install security camera systems, lighting, doors, software and fencing. Read individual project descriptions.
STATE

RECIPIENT

CITY

AMOUNT

Alabama
Anniston Housing Authority
Anniston
$246,198
Phenix City Housing Authority
Phenix City
$142,548*
Connecticut
Housing Authority of the Town of Stratford
Stratford
$250,000
Kansas
Topeka Housing Authority
Topeka
$80,496*
Louisiana
Housing Authority of Homer
Homer
$246,664
Massachusetts
Pittsfield Housing Authority
Pittsfield
$250,000
Michigan
Saginaw Housing Commission
Saginaw
$250,000
Mississippi
Housing Authority of the City of Natchez
Natchez
$250,000
Missouri
Housing Authority of the City of Jefferson
Jefferson
$249,000
Housing Authority of the City of Hayti Heights
Hayti Heights
$250,000
North Carolina
Vance County Housing Authority
Henderson
$250,000
Ayden Housing Authority
Ayden
$250,000
New York
New York City Housing Authority
New York
$250,000
Freeport Housing Authority
Freeport
$250,000
Ohio
Cincinnati Metropolitan Housing Authority
Cincinnati
$187,788
Jefferson Metropolitan Housing Authority
Steubenville
$250,000
Pennsylvania
Mercer County Housing Authority
Sharon
$249,160
Housing Authority of the City of Lancaster
Lancaster
$245,133
Housing Authority of the County of Armstrong
Kittanning
$250,000
Tennessee
Newport Housing Authority
Newport
$137,757
Maryville Housing Authority
Maryville
$189,000
Virginia
Portsmouth Redevelopment and Housing Authority
Portsmouth
$249,300
West Virginia
Fairmont/Morgantown Housing Authority
Fairmont
$250,000
                                                                                    TOTAL
$5,223,044
* grants provided through prior year funding