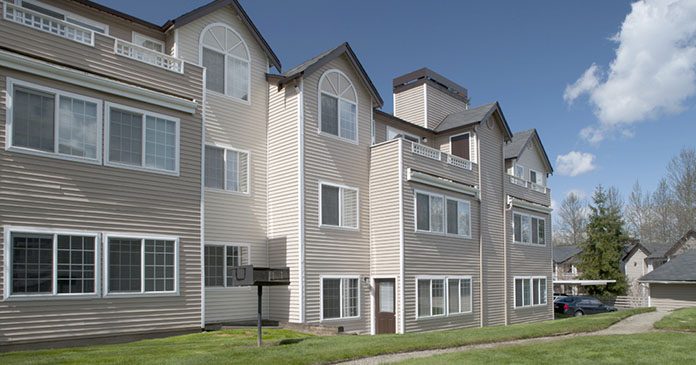 Decron Properties made its second significant investment in the Seattle MSA within the past 10 months with its acquisition of a 302-unit multifamily community in the Seattle submarket of Kent, Washington for $78,750,000.
The purchase of Indigo Springs increases Decron's Pacific Northwest portfolio to 860 units. In November 2018, Decron made its initial investment in the market by acquiring Avana 522, a 558-unit multifamily community in Bothell, Washington for $173 million.
The Los Angeles-based real estate development company plans to increase its portfolio to 2500 units in the greater Seattle metro market over the next three to five years according to Decron Properties President and CEO David Nagel.
"Like Avana, Indigo Springs checks all the boxes when it comes to demand drivers we look for in a new market. Close proximity to jobs, close proximity to transportation corridors and limited supply. Seattle and its adjacent submarkets benefit from having a growing group of major employers with long-term growth prospects coming into the area. It's the major reason we've focused so much of our attention on this market," Nagel said.
Data from the Washington Employment Security Department show the Seattle metro unemployment rate at just 3 percent and shows annual job growth of 3.2 percent, more than a percent higher than the national average of 1.7 percent. Indigo Springs offers easy access to three major roadways, putting residents within a 20-25-minute commute from major employers like Amazon, Google, Microsoft, Facebook, Expedia, T-Mobile, Starbucks and Costco.
Featuring a mix of 1, 2 and 3-bedroom homes, the property has already performed partial upgrades with 50 percent of the community, proving that a strong value-add opportunity exists within the community.
Decron will institute a capital improvement plan to upgrade all units with even more modern finishes, as well as renovating and refurbishing common area amenities by constructing outdoor social areas and upgrading the indoor facilities.
David Young and Corey Marx from JLL's Seattle office, marketed the property on behalf of the Seller, Kennedy Wilson.
---
About Decron
Decron is one of the largest privately-owned real estate firms in California with 2019 Revenues projected to be in excess of $225 million. Decron's portfolio includes approximately 8,250 apartment units and 1.5 million square feet of office and retail centers throughout California and Washington.