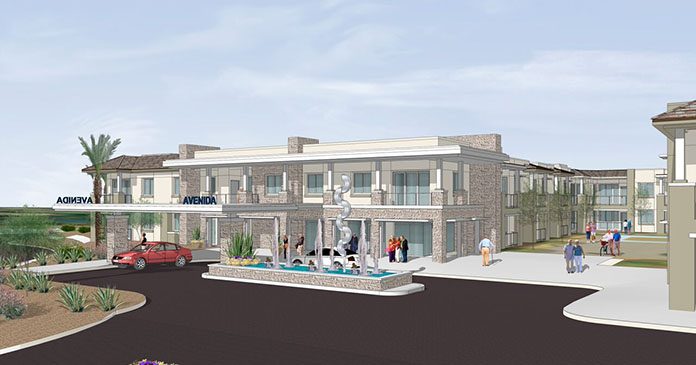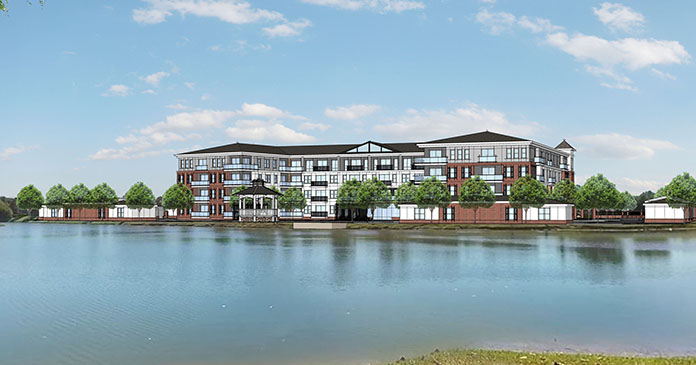 Passco Companies, a privately held California-based commercial real estate company that specializes in acquisition, development, and property and asset management throughout the U.S., has collaborated with Avenida Partners, a real estate firm focused on the development and management of high-quality apartment communities for adults age 55-plus, to deliver two state-of-the-art active-adult seniors development projects in Palm Desert, California and Germantown, Tennessee.
Each community will feature 161 apartment homes and feature resort-inspired amenities, as well as offer an ideal mix of enriching programs and services, according to Carey P. Levy, President of Passco Companies Development.
"We are thrilled to participate with Avenida Partners on these high-quality development endeavors as Passco establishes its footprint in the active seniors housing sector," says Levy. "Based on our deep experience, the Passco team recognized the strength of Avenida's development and property management platform. This is a synergistic partnership that will provide the in-demand lifestyle desired by today's 55-and-up residents, who value activity, luxury, and convenience."
According to Levy, with the large Baby Boomer generation currently between the ages of 55-75 and the over-65 cohort projected to grow to 28 percent of the population, or approximately 82 million, by 2030, communities that cater to independent and active seniors are becoming an increasingly attractive option to developers and investors alike, presenting a long runway of opportunity ahead.
"We look forward to furthering our acquisition opportunities in core real estate and seniors housing, specifically with active seniors properties," adds Levy. "A key factor in Passco's continued success over the past two decades is our ability to evaluate and anticipate market trends, and adjust our strategies accordingly. Having successfully amassed a multifamily portfolio of more than 13,500 units throughout the country, we identified this opportunity to diversify our residential holdings based on demographic shifts."
Passco Companies and Avenida Partners recently held groundbreaking events for both communities, which were attended by several local dignitaries, notes Levy.
The Palm Desert, California development, called Avenida Palm Desert, features mid-century modern architecture and over 1.5 acres of resort style grounds including a 70' pool for water aerobics and lounging, indoor yoga room and outdoor shaded yoga lawn, an olive garden for alfresco dining and a separate courtyard with a desert sculpture garden. Community amenities include an exclusive kitchen and dining room for private parties of a resident and their guests or family members, a wellness and fitness center, theater, yoga studio, creative arts center, bistro, outdoor kitchen, firepit, and several outdoor gathering spaces.
The Germantown, Tennessee community, called Avenida Watermarq at Germantown, sits on the banks of Lake Nashuba which is part of the Wolf River greenway trail system connecting to the Mississippi River. The community will feature a lakeside entertainment cabana, elevated view pool deck, fitness center, yoga room, creative arts center, theatre, club room, entertainment deck, lawn sports, dog park, yoga lawn, and community gardens.
"Avenida is pleased to partner with Passco on these quality projects," says Steve Duffy, a partner of Avenida Partners. "Passco's reputation for high-integrity and high-quality projects in strong markets was a great match for us."
The communities will be located at 40445 Portola Ave in Palm Desert, California and 7900 Wolf River Boulevard in Germantown, Tennessee. Construction for both projects is expected to be complete in summer of 2020.