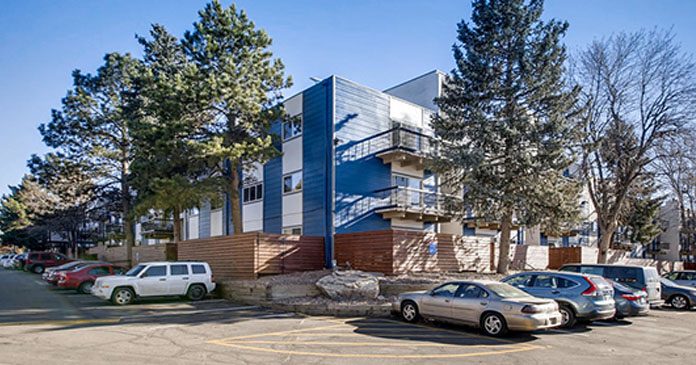 Pensam Residential, a national multihousing owner/ operator, has closed on a preferred equity investment to facilitate the $69 million recapitalization of Loft 9, a 418-unit apartment community located in Denver, Colorado.
The sponsor is a family owned New York based investment firm and a repeat Pensam partner. Pensam's investment was structured behind Fannie Mae senior financing and proceeds from the senior loan and Pensam's preferred equity investment were used to payoff existing bridge financing and restructure the capital stack.
"This marks Pensam's third preferred equity investment in Denver, where a surge in high-paying jobs has helped boost multifamily demand and accelerate rent growth," said Mike Stein, Founding Partner of Pensam Residential. "As the outlook for multifamily remains strong nationally, Pensam continues to focus on delivering flexible capital solutions and partnering with high quality sponsors seeking to expand their multifamily portfolios."
In addition to providing alternative capital solutions to the multifamily sector, Pensam has invested in approximately 35,000 apartment units throughout the country including the TAVA Waters redevelopment in Denver.
Located at 11100 East Dartmouth Avenue, Loft 9 was built between in 1975 and 1979 and consists of studio, one- and two-bedroom apartment homes ranging from 650 square feet to 1,000 square feet. Units feature gourmet kitchens with energy-efficient appliances, spacious bedrooms with walk-in closets and expansive patios/balconies. Community amenities include a state-of-the-art fitness center, resort-style swimming pool and a spa-inspired sauna, a resident clubhouse with business center, media center and recreation room, and a BBQ and picnic area.
Loft 9 is located adjacent to Cherry Creek Park, a 4,000-acre scenic park roughly 25 minutes outside downtown Denver. The property is within close proximity to a variety of shopping, dining, employment and entertainment options, and is conveniently located just minutes from I-225 and I-25.
---
About Pensam Residential
Headquartered in Miami, Pensam Residential is a multi-housing owner and operator which manages a growing portfolio of properties across the United States. Pensam encompasses all aspects of real estate property ownership and investment, including acquisition, financing, construction, repositioning, and management. Pensam has invested in over 35,000 units across 125 properties.