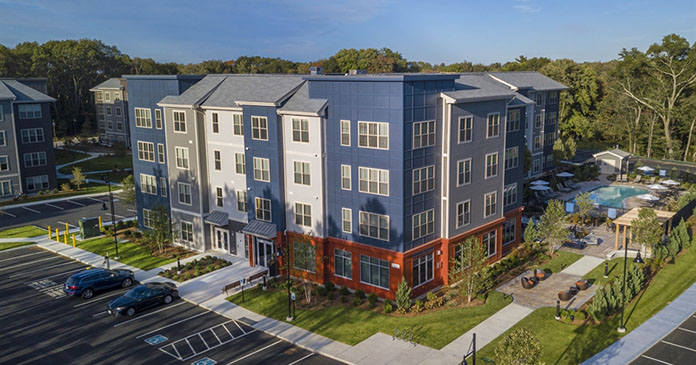 CBRE announced today that it has secured $37,200,000 in financing to assist with the acquisition of Alta Easterly, a 157-unit apartment community located at 1100 Cricket Lane in Walpole, Massachusetts.
John C. Kelly and Collin Brennan of CBRE Capital Markets' Debt and Structured Finance team obtained the financing on behalf of Audubon Capital Partners. The property has been rebranded Audubon Easterly.
"We were happy to assist our repeat client in positioning this acquisition for long-term financial success," stated CBRE's Kelly." We were able to secure a great long-term fixed rate financing solution with one of our life company partners that matched the client's business objectives."
"We were attracted to the economic drivers as well as the quality of the construction of this newly built asset," noted Brett Catlin of Audubon Capital Partners. "The community offers a desirable location to our residents as well as providing a first class living environment."
Alta Easterly is a 157-unit apartment community located in East Walpole, Massachusetts. Delivered in 2018, the property is comprised of three four-story residential buildings. The unit mix includes 57 one-bedroom, eight one-bedroom with den, and 92 two-bedroom units, with an average unit size of 948 square feet. Alta Easterly is located proximate to the intersection of Interstates 95 and 93, providing direct access to Boston.