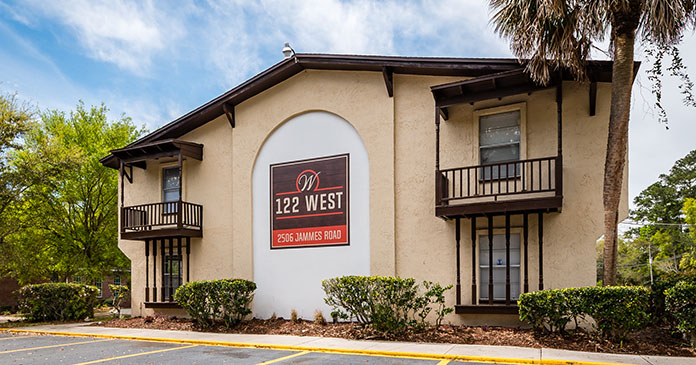 Newmark Knight Frank Multifamily announces the $6.71 million sale of the 122 West Portfolio, a 5 property, 122-unit portfolio in Jacksonville, FL.
This sale completes a 254-total unit acquisition by JTA Real Properties brokered by Newmark Knight Frank totaling $14,160,000 with a blended per unit price of $55,748/unit. The previously purchased properties include Kingsbury Apartments, a 20- unit community and Linda Apartments & Villas at the Woodlands, a two-property, 112-unit value-add portfolio.
Director John Rutherford exclusively represented the seller Toro Real Estate Partners in the 122 West disposition to JTA Real Properties.
According to Rutherford, "These acquisitions allow JTA to create the economies of scale needed to execute their business plan while also generating market consistencies across smaller assets that otherwise would not have it. This is a win-win for all involved."
Built in 1971-75, the properties featured original and renovated interiors offering proven value-add upgrades. The properties are well located near major Westside employers including NAS JAX, Cecil Commerce Center and Westside Industrial Park.