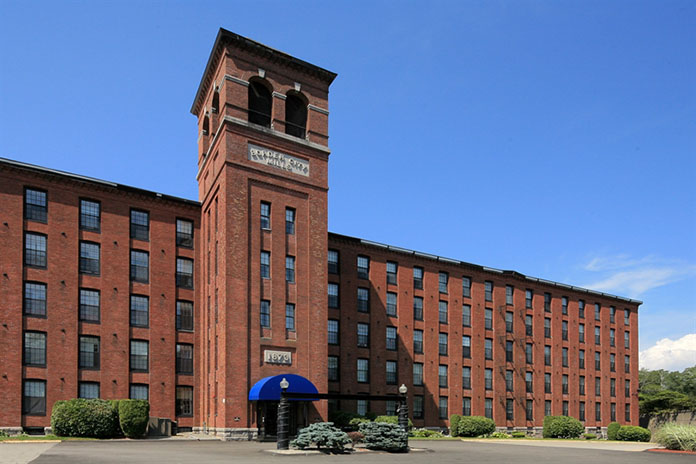 CBRE today announced the sale of Border City Mills located at 2 Weaver Street in Fall River, and River Grove Apartments located at 4516 North Main Street in Fall River for $13,700,000.
CBRE multi-housing experts Simon Butler and Biria St. John exclusively represented the seller, First Merchants Group, and procured the buyer, Fren Management Company Inc.
The sale of Border City Mills and River Grove Apartments marked the completion of the portfolio sale for First Merchants, which also included the sale of Devonshire Apartments ($19,750,000 – 180 units) in Holyoke, Highwood Gardens ($12,000,000 – 121 units) in Goffstown, NH and Hilltop Gardens ($9,600,000 – 120 units) in Leominster. The portfolio sale totaled $55,050,000 and 570 units in four separate transactions.
Border City Mills and River Grove Apartments totals 155 units and are both in Fall River, Massachusetts. Built in 1873, Border City Mills is a former mill building and was converted to residential in 1988 offering an on-site fitness center, swimming pool and grilling area. River Grove Apartments was built in 1987 and offers a private setting adjacent to Fall River Country Club. Both properties are located along the Taunton River, just off Route 24 and Route 79, and minutes from Interstate 195. There are Southeastern Regional Transit Authority bus stops in front of both properties providing direct service to nearby retail amenities including Shaw's.