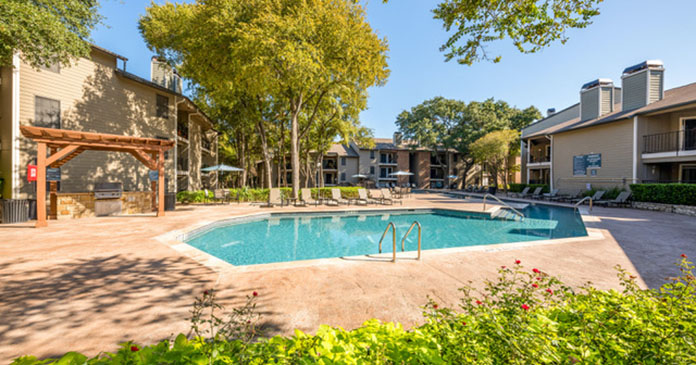 CONTI Organization, one of North Texas' largest private multifamily property owner-operators, has expanded its footprint in the state with the acquisition of Hillside Creek Apartments, a 268-unit complex located at 1730 E. Oltorf Street, less than three miles from Downtown Austin. Hillside Creek, CONTI's first acquisition in the Austin market, increases the company's total current ownership in Texas to 30 properties and more than 8,600 units.
"Hillside Creek is an outstanding addition to our portfolio as it offers great value-add potential and is within a short drive of major employers including Oracle, Google, Facebook, Cirrus Logic and the state capital. With a price point significantly below new urban construction in a gentrifying part of the city, Hillside Creek offers a more affordable option to renters who need workforce housing close to employment," said Stewart Hsu, Co-Founder and President, CONTI Organization.
Built in 1981, Hillside Creek is a three-story, garden-style complex that consists of 201,858 square feet on approximately eight acres. The complex has a large swimming pool, 24-hour fitness center, dog park, two onsite laundry centers and covered parking. It is served by an onsite bus stop as well as the university shuttle.
"For our first acquisition in one of the country's fastest-growing and most dynamic cities, Hillside Creek aligns perfectly with our corporate focus and outlook for multifamily investments," said Carlos Vaz, Co-Founder and CEO, CONTI Organization. "With Austin's population and job growth flourishing under Texas' pro-business economy, we will continue to seek out new properties in Austin, and throughout the state. Everything we do at CONTI is part of a well-thought-out process that is aligned to our 10-year vision."