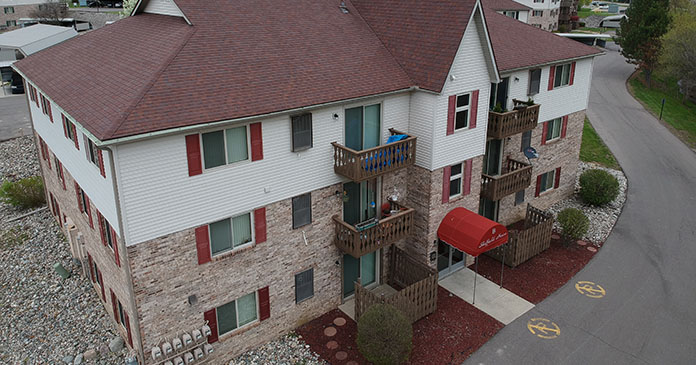 Greystone Bel recently closed the sale of Country Village Apartments, an 84-unit garden-style multifamily property in Durand, Michigan.
Austin Hull of the Greystone Bel Real Estate Advisors investment sales team represented both the buyer and the seller on the transaction. Initially constructed in 1985, the seller's family has continued to own and manage Country Village since that time. The property sold at 99.8 percent of list price with an accepted offer with 24 hours of marketing.
Built in 1985 – 2002 and located at 8940 Monroe Road in Durand, Michigan, Country Village Apartments is a meticulously maintained property situated on 8.35 beautifully landscaped acres. The property consists of eight separate buildings with a unit mix of 5 one-bedroom / one-bathroom units and 79 two-bedroom / one-bathroom units. Downtown Durand, which contains Trumble Park and a number of shops and restaurants, is less than a half-mile from the property, and Durand Union Station is 1.5 miles south. The University of Michigan—Flint is 20.0 miles northeast from the property, and Michigan State University—Greater Lansing's second-largest employer, is 30.0 miles southwest.