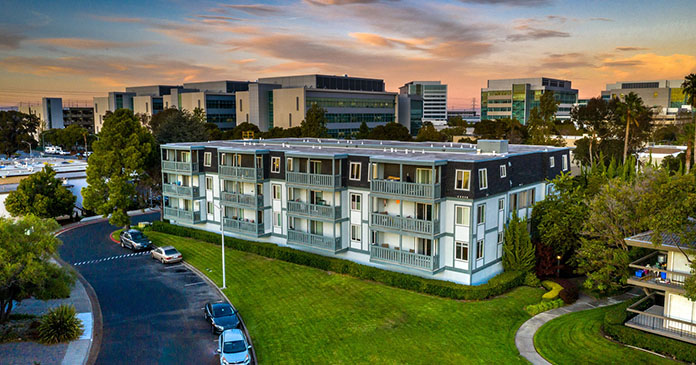 Levin Johnston of Marcus and Millichap, one of the top multifamily brokerage teams in the U.S. specializing in wealth management through commercial real estate investments, successfully completed the sale of two multifamily communities in San Mateo, California, with a total transaction volume of $24.45 million.
"Investor demand in San Mateo is at an all-time high as employment opportunities and superb quality-of-life are driving down vacancy rates and placing upward pressure on rents," explains Adam Levin, executive managing director for Levin Johnston. "While job growth remains strong throughout the entire Bay Area, the San Francisco/Peninsula submarket, which encompasses San Francisco and San Mateo County, experienced 3.5 percent employment growth last year, outpacing the East Bay at 2.2 percent."
Levin Johnston's recent San Mateo transactions include: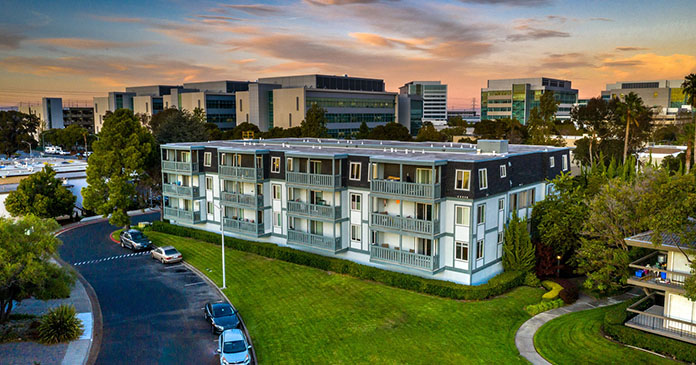 Levin Johnston directs acquisition of 24-unit trophy apartment community
Levin Johnston of Marcus & Millichap directed the acquisition of 600 Mariners Island, a 24-unit apartment community in San Mateo, California, to a foreign investor for $12.95 million. The seller, a private owner, was also represented by Levin Johnston.
"This acquisition presented a rare opportunity to purchase a trophy asset in a strong and highly robust multifamily market," explains Robert Johnston, senior managing director for Levin Johnston. "Drawing upon our deep market knowledge and strong investor relationships, we were able to quickly identify a buyer and close the deal within 14 days."
According to Johnston, the appeal of this asset to both local and international investors is driven by San Mateo's reputation as one of the most affluent and prosperous counties in the nation, with strong employment fundamentals and low vacancy levels.
The property is in close proximity to many of the nation's top tech employers including Facebook, Oracle, GoPro, and Sony. The greater San Mateo County market is also experiencing an influx of office expansions and new development including the Gilead Sciences campus, Illumina campus, Franklin Templeton headquarters, and Facebook's Oculus offices. Residents also benefit from convenient access to retail destinations and local parks.
Originally constructed in 1976, 600 Mariners Island offers waterfront views and consists of six two-bedroom/one-bathroom units and eighteen one-bedroom/one-bathroom units.
Community amenities include a full-sized swimming pool, a children's swimming pool, clubhouse, boat launch, private storage, modern fitness center, dog park and playground.
The property is located at 600 Mariners Island in San Mateo, California.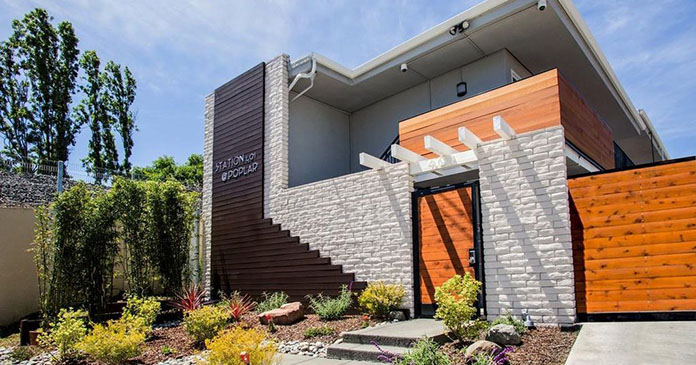 Levin Johnston completes $11.5 million sale of 31-unit multifamily community
Levin Johnston directed the sale of Station 401 @ Poplar, a 31-unit multifamily community in San Mateo, California, for $11.5 million. The firm represented the seller and the buyer, both private investors, in the transaction.
"Station 401 @ Poplar is situated in a world-class location in close proximity to major employers and transportation corridors," says Johnston. "The asset was previously listed unsuccessfully by other local brokers. Keeping our finger on the pulse of the market, we were able to bring in a buyer and ultimately negotiate an attractive price that made sense for both our clients."
The seller recently completed extensive interior and exterior renovations to the property, increasing its value and resident appeal, notes Levin.
Interior renovations include updated kitchens and bathrooms, new paint, new dual pane windows, luxury vinyl tile flooring and recessed lighting. Community amenities include a new barbeque area, a new playground, new high-end gates, and an updated on-site laundry facility.
Originally constructed in 1962, Station 401 @ Poplar is an approximately 23,026 square-foot apartment community situated on 0.69 acres of land. The property features a mix of quality studio units and one-bedroom/one-bathroom apartments and is located near several top employers, as well as high-end shopping, dining, and entertainment options. The community is also in close proximity to Interstate 280 and Interstate 101, providing direct access to all major Bay Area destinations.
The property is located at 401 East Poplar Avenue in San Mateo, California.