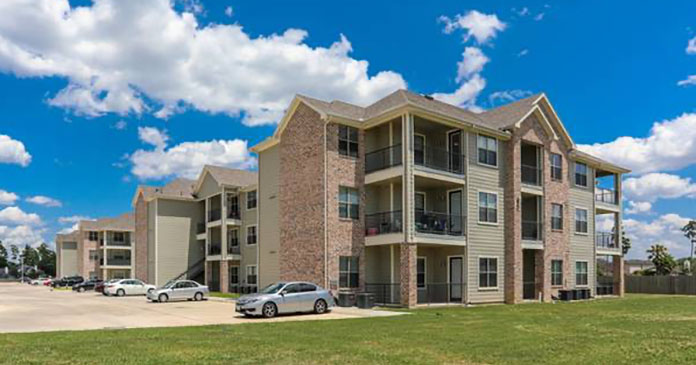 Houston-based Newport Real Estate Partners, LLC, a real estate firm that is focused on the acquisition and repositioning of value-add multifamily properties, has acquired Haven at Louetta, a multifamily asset located in Spring, TX, a submarket of northwest Houston. Developed in 2018, the property includes 150 units, with an additional 30 units to be developed over the next 36 months. The seller was an entity of Guefen Development.
Located on 7.1 acres at 20330 Whitewood Drive in Spring, TX, the community features a clubhouse, swimming pool, poolside grilling area, dog park, and a fitness center. The unit mix includes 90 one-bedroom units and 60 two-bedroom units which include private balconies or patios, walk-in closets, and high-end appliances and finishes.
"We acquired this Class A asset off-market and are planning to add value by leasing up the remaining vacancy, as well as developing the final, shovel-ready 25,500-square-foot residential building which includes 30 additional units," said Matt Wilson, Co-Founder and Principal with Newport Real Estate Partners.
Newport Co-Founder and Principal, Jack Franco, spoke of additional plans for enhancing the property, "We are planning to immediately embark on a rebranding program that includes renaming the asset to Park45, and implementing a proactive and resident-focused management and leasing program to meet the demands of local renters. Other strategic planned improvements include adding "smart home" technology in all the apartments; instituting property events to build a sense of community; installing new landscaping; and adding a business center within the leasing building; in addition to making other key aesthetic improvements."
The property is located just off Interstate 45 eight miles north of downtown Houston and is near the Exxon-Mobile campus which boasts more than 9,000 employees. The northwest Houston submarket continues to experience continued population growth as large employers such as Daikin, Amazon and ExxonMobil have made moves to the area.
This marks Newport's second acquisition in the Houston MSA over the past two months. The first being The Fountains at the Bayou, a 460-unit apartment community in Houston. Over the next 24 months, Newport, which was founded in 2019, is seeking to invest approximately $150 million in apartment assets ranging from $15 million to $40 million in markets with high job growth, including Houston, Austin, San Antonio, and Corpus Christi, as well as Tampa and Orlando.